THE COMPLETE SOLUTION FOR
TRANSPARENT
AND SCALABLE
CANNABIS BANKING
Green Check Verified works completely within the existing financial system, not around it. In doing so, we enable banks and credit unions to develop an end-to-end cannabis program built on a foundation of efficiency, transparency and scalability for long-term success.
THE COMPLETE SOLUTION FOR
TRANSPARENT
AND SCALABLE
CANNABIS BANKING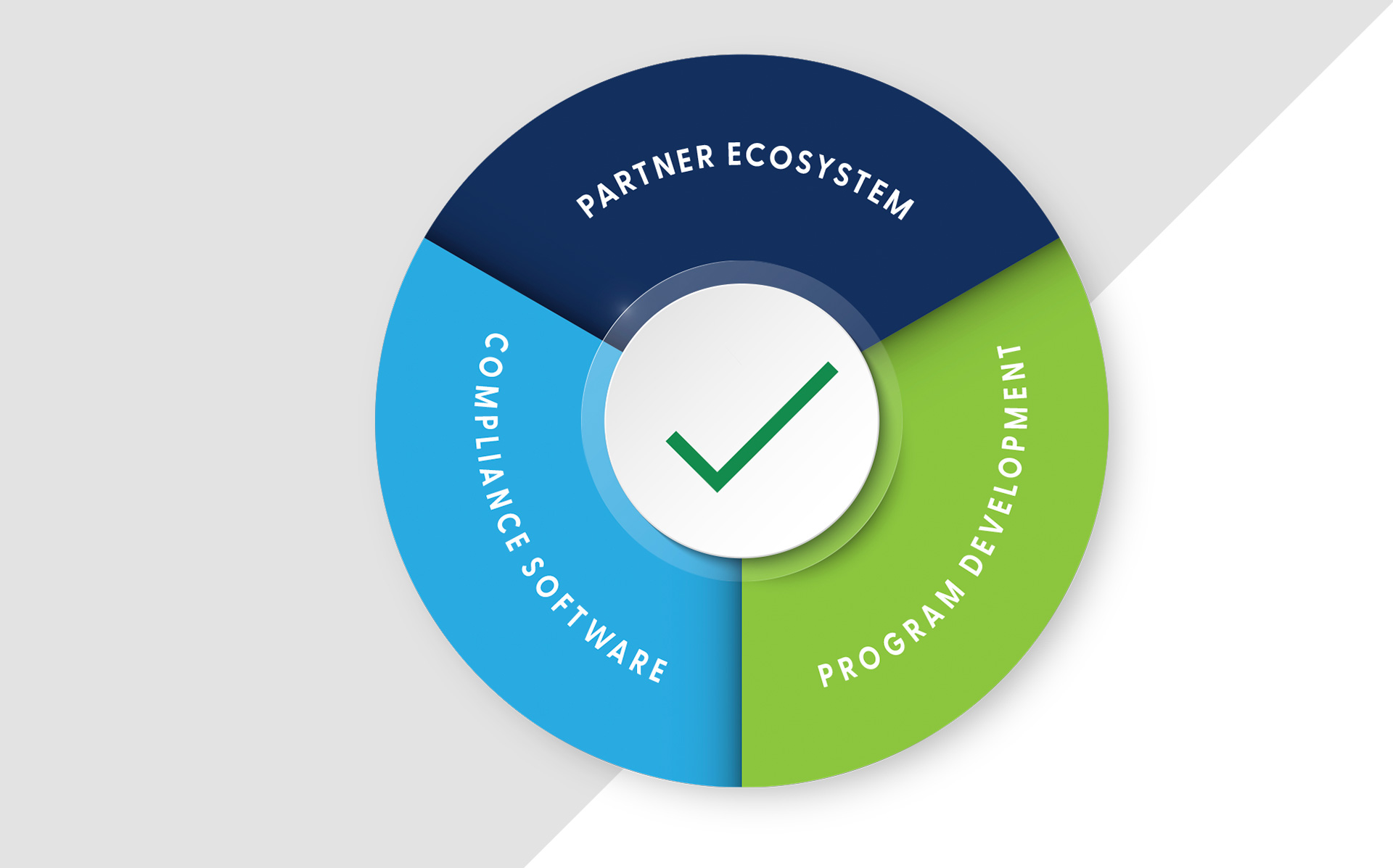 WHY GREEN CHECK
Successfully growing a cannabis line of business, while meeting increasing regulatory expectations, is both difficult and inefficient through manual efforts alone. Green Check automates the most time-consuming, error-prone aspects of cannabis banking compliance while offering the accuracy and transparency examiners have come to expect. Combined with our expert advisory services, which cover the initial assessment all the way to customer acquisition, board reporting and audit and exam prep, we serve as a full-service partner to financial institutions who want a best-in-class program to serve this niche market.
DUE DILIGENCE
Green Check makes it easy to launch or scale your cannabis program by helping you partner with businesses that best match your program's goals. Our onboarding feature lets you standardize your enhanced due diligence process and automate documentation upkeep and maintenance — allowing you more time to focus on building relationships.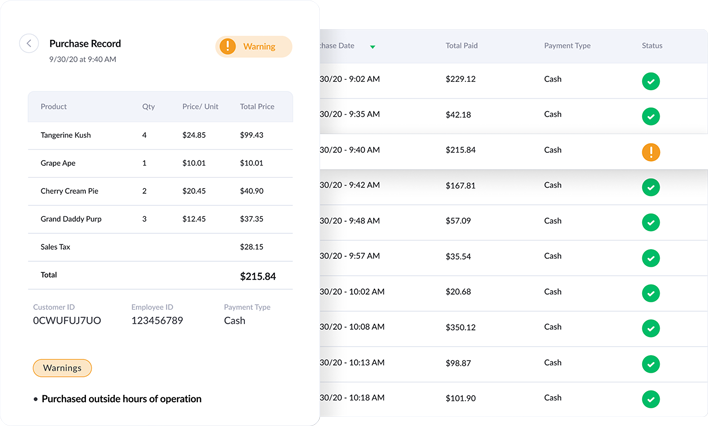 COMPLIANCE RULES ENGINE
Green Check's Compliance Rules Engine analyzes in real time the sales and inventory data flowing through each cannabis business in your portfolio and identifies any exceptions to the applicable regulatory requirements for their license type. As a result, you're able to prevent any non-compliant funds from entering your institution while maintaining visibility into your customer's corrective actions.
ACCOUNT MONITORING
A strong cannabis program employs the necessary account oversight activities to surface anomalies and identify trends, both for a single account and across your portfolio. Green Check's standardized review process helps you reduce the time and effort required to perform oversight while giving you unparalleled visibility into each cannabis business's activity.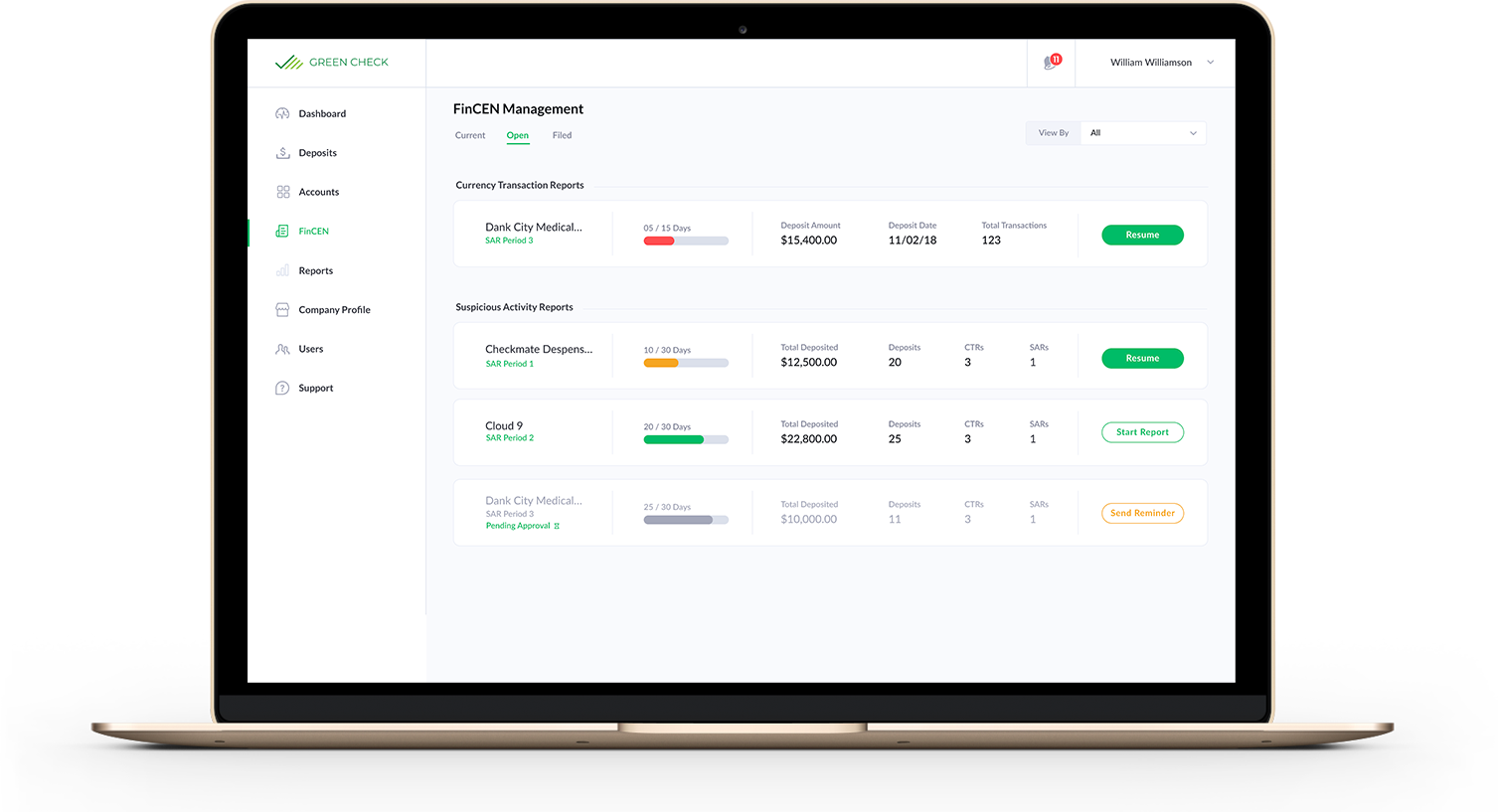 FinCEN REPORTING
One of the most common challenges for banking the legal cannabis industry is the additional overhead of more FinCEN reporting requirements. These reports tend to be time-consuming and cumbersome, thus introducing the risk of reports being omitted or filed incorrectly. The standardization and automation features of the Green Check platform help to reduce the time, cost and risk associated with your FinCEN reporting requirements.
MARKETPLACE – NEW!
The Green Check Connect marketplace leverages an intelligent match capability for prospects that fit your ideal customer profile while allowing your existing customers to find new, non-competitive business services. This new feature is optional and free-to-use for all Green Check Verified clients.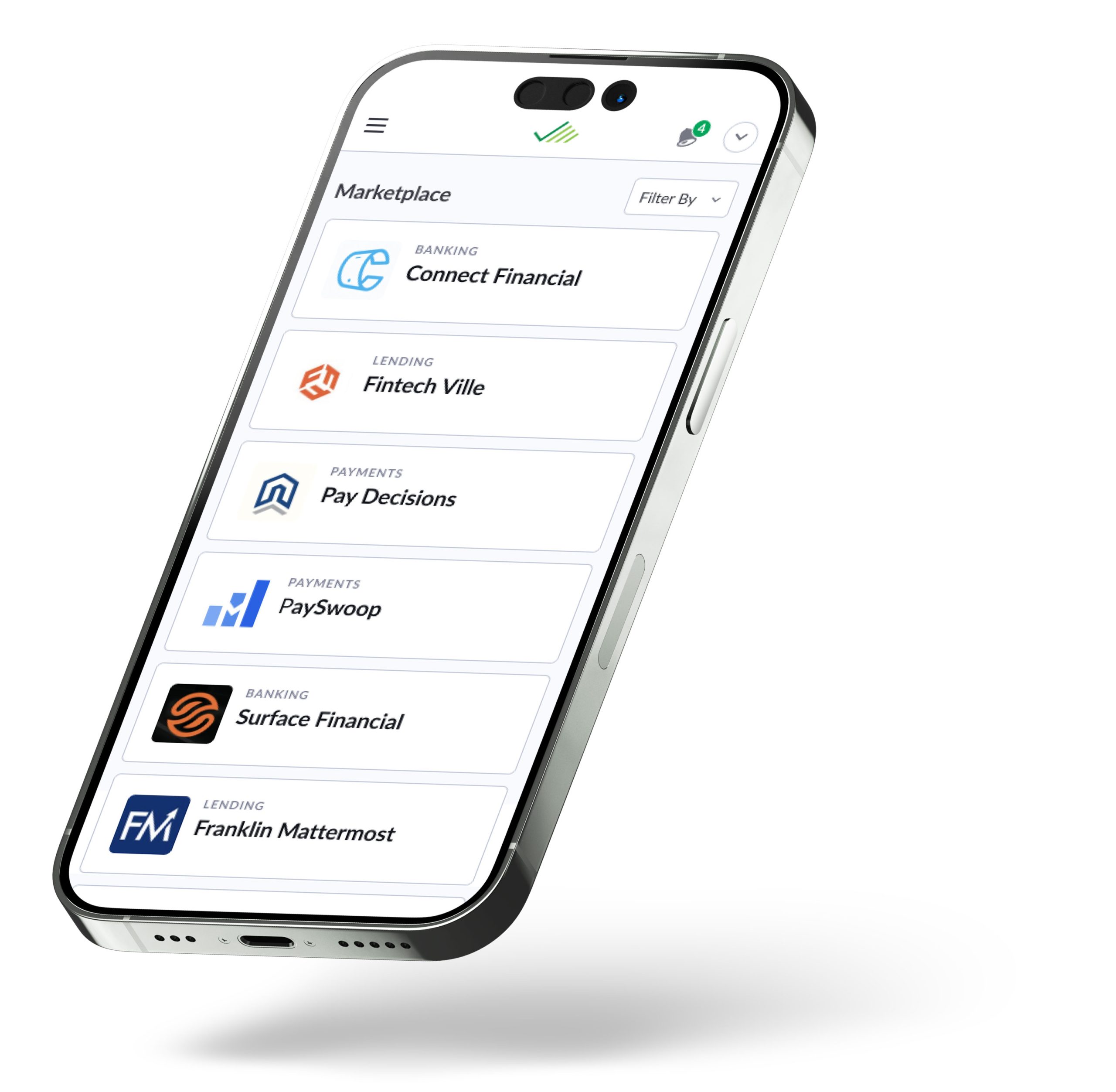 GREEN CHECK SERVICES
Our team of former bankers, compliance experts and technologists are here to help from strategic development through program review and expansion.
RISK ASSESSMENT
Green Check Verified's compliance experts work with your institution to evaluate your existing controls environment, assess your FI's cannabis-specific risks and needed controls, and deliver custom guidance and documentation to set you up for program success.
POLICIES & PROCEDURES
You gain access to our full resource library of program documentation, and our team works in tandem with your institutions to update your program documentation in preparation for a successful, compliant launch.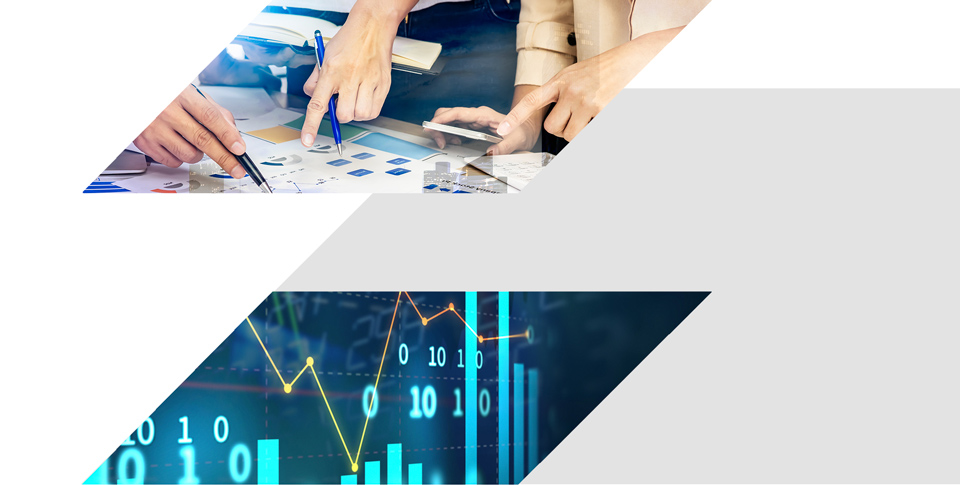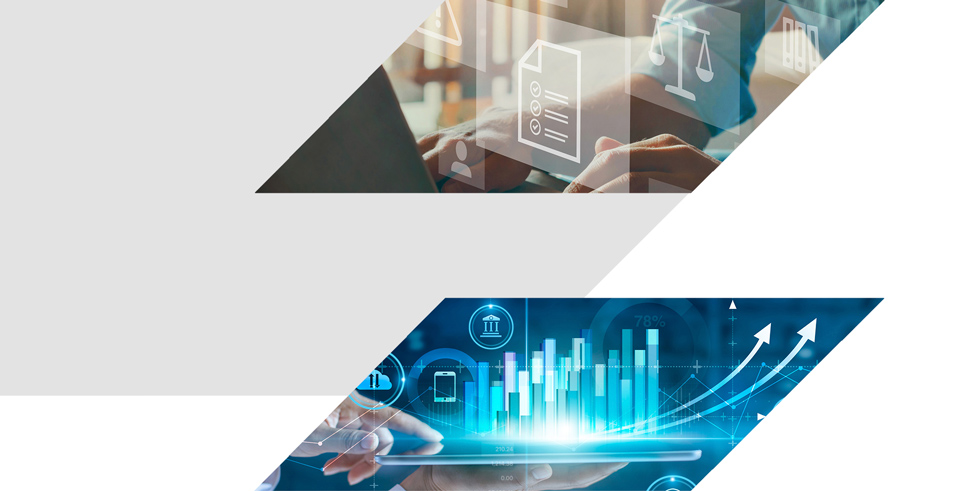 GO-TO-MARKET STRATEGY
Green Check Verified helps you define your institution's product and service offerings based on industry benchmarks and market opportunity. This includes helping you implement the operational processes that best fit your institution, including account onboarding and monitoring, cash logistics, regulatory reporting and oversight. Additionally, we supply you with key success metrics and milestones and help you define your communications strategy to the market.
BOARD AND EMPLOYEE TRAINING
Green Check Verified's compliance experts will develop a bespoke curriculum for your board of directors, as well as the employees involved in building the cannabis banking program. Training facilitates a true understanding of the legal cannabis industry, as well as the specific regulatory and operational factors relevant to your program.
HEAR FROM YOUR PEERS
Green Check Verified works with banks and credit unions of all sizes across the country. Here are some of their stories.