Greater Nevada Credit Union + Green Check Verified
Therly Baker, Vice President of Operations, GNCU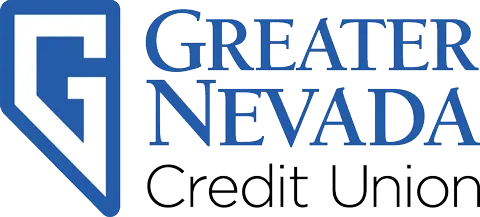 Tell us about Greater Nevada Credit Union and the community you serve.
Greater Nevada Credit Union is a $1.3 billion asset institution headquartered in Carson City, Nevada with 80,000 current members.  For about two years, our CFO and senior team did research on serving cannabis-related businesses (CRBs), and the board eventually approved moving forward to help CRBs with their financial needs.
When I joined the company a year and a half ago, one of my deliverables was to start the selection process for a cannabis banking vendor to help GNCU with its program.
Why did Greater Nevada Credit Union choose Green Check Verified as a partner?
Green Check was the right fit for us because we were looking for something that was user-friendly, and we were really wanting to partner to help these businesses live greater.  Working with Green Check enabled that.
Green Check has done a phenomenal job.  They listen to us.  They collaborate very well.  In the selection process, their clear knowledge behind the industry was an easy sell for us.  There was no question left unanswered.  We had attorneys, board members, and really everyone involved in the decision piece, but the leadership at Green Check made the decision process easy.
Can you tell us more about your cannabis banking program?
We started as a pilot program, but we currently have 15 locations that we monitor.  And the program is growing.  We do onsite visits.  We ensure that the CRBs understand the operations piece — cameras are in place, armored car service is in place, and funds don't need to be taken to any branch.  It's a really good partnership.
With Green Check as our compliance piece, our CRBs do not need to come into a branch.  We have an armored car service that picks up their funds.  We have a check scanner in their offices.  We have my team that looks at the operations piece. Overall, we've found a great opportunity to help these businesses actually transact as a normal business.
We also offer online banking, wires, payroll banking, etc.  The CRBs are really treated like any other business.
What has the experience been like working with Green Check Verified?
Green Check Verified has been a pleasure, really.  They are open to feedback.  They are knowledgeable.  It is a true, true partnership.  There is no question too big for them to handle.  They are willing to look outside the box when we are discussing opportunities and improvements.
Integrations are a big piece for us, and quite simply, they make it happen.  It's been a joy to work with Green Check because they make us feel like we are their only client when clearly we are not.  That's what I look for when I'm working with vendors.
Do you have any advice for bankers considering this line of business?
Keep an open mind that every cannabis business is different.  They use different integrations. Don't be afraid to ask questions.  Green Check Verified has been there to guide us as we navigate the diverse CRBs that we serve.
HEAR FROM YOUR PEERS
Customer success stories