Dime Community Bank + Green Check Verified
Aisha Umar, VP – Private Banking Cannabis Team Leader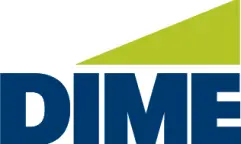 Tell us about Dime Community Bank and how the institution got started with cannabis banking.
Dime Community Bank is a full-service commercial bank.  The bank was founded in 1864 and provides a variety of banking services to individuals and businesses in the area.
As for cannabis banking, Dime Bank was one of the first banks to begin serving the cannabis industry when it became legal in several states.  In 2019, the bank created a specialized department to handle the unique compliance and regulatory requirements of cannabis banking and has since become a leader in this field. The bank established a Board-approved Cannabis Banking Policy and implemented the program, including specialized due diligence and monitoring controls.
Dime is unique in that it has a long-standing, established cannabis banking program.  Could you describe the types of businesses you work with today, and what businesses you plan to focus on in the future?
Under the program, Dime Community Bank provides banking services to licensed marijuana-related businesses ("MRBs") and those providing ancillary services to the marijuana industry.  The bank plans to focus on Private Equity Firms, Dispensaries, Cultivators, Processors, and all indirect/ancillary businesses.
What are the products and services Dime provides to cannabis businesses?
Dime provides depository services along with a full suite of cash management services, including cash courier services.
What feedback have you received about your program, both from cannabis businesses and other businesses in the communities you serve?
The feedback has been overwhelmingly positive. Our clients enjoy the dedicated service they receive from a single point of contact. They are pleased to know that Dime provides a variety of banking services for the cannabis industry.
With recent expanded legalization efforts in New York, how does Dime plan to support new businesses and entrepreneurs entering the industry?
We will continue to proactively reach out to new businesses/entrepreneurs who are entering the Cannabis space with the goal of providing them with various banking solutions. We will also continue to foster and grow our relationships with CPAs and Attorneys who are affiliated with the Cannabis Industry.
Why did Dime choose Green Check Verified as its cannabis banking partner?
Green Check Verified has a good reputation in dealing with the cannabis industry. In July 2022, the Bank contracted with Green Check Verified, a leading provider of cannabis banking solutions and expert advisory services, to further enhance the onboarding and monitoring of its MRB customers.
What has the experience been like working with Green Check Verified?
Green Check has been a reliable partner in the cannabis banking space.  Through collaborative efforts, we have been able to enhance our cannabis banking program by streamlining and maximizing efficiencies in the onboarding process.  Additionally, suggestions for improvements and/or new features within the platform are heard, and very often quickly developed and implemented by the Green Check team.
Do you have any advice to other financial institutions considering entering the space?
A bank must have a comprehensive cannabis policy, a dedicated team that is fully trained, and certified with all aspects of MRBs.  The financial institution must consider compliance, regulatory requirements, and risk management when deciding to enter this space.
Is there anything that wasn't asked here that you would like to highlight? 
We are excited about the future planned cannabis industry growth in NYS. We look forward to helping many Cannabis-related business owners with their banking needs.
If a cannabis-related business would like to learn more about working with Dime, what is the best way for them to contact you?
Dime has a dedicated webpage designed for our cannabis-related inquiries; they can visit: Cannabis Banking – Dime Community Bank™ to contact me directly or submit a request to our excellent team.
HEAR FROM YOUR PEERS
Customer success stories