WELCOME TO

Green Check is taking steps to help the cannabis industry run better, and in turn help service providers working with this important industry. Through our trusted network of established best-of-breed service providers and cannabis businesses, we are able to connect businesses that are the perfect fit for each other and best-positioned to grow together.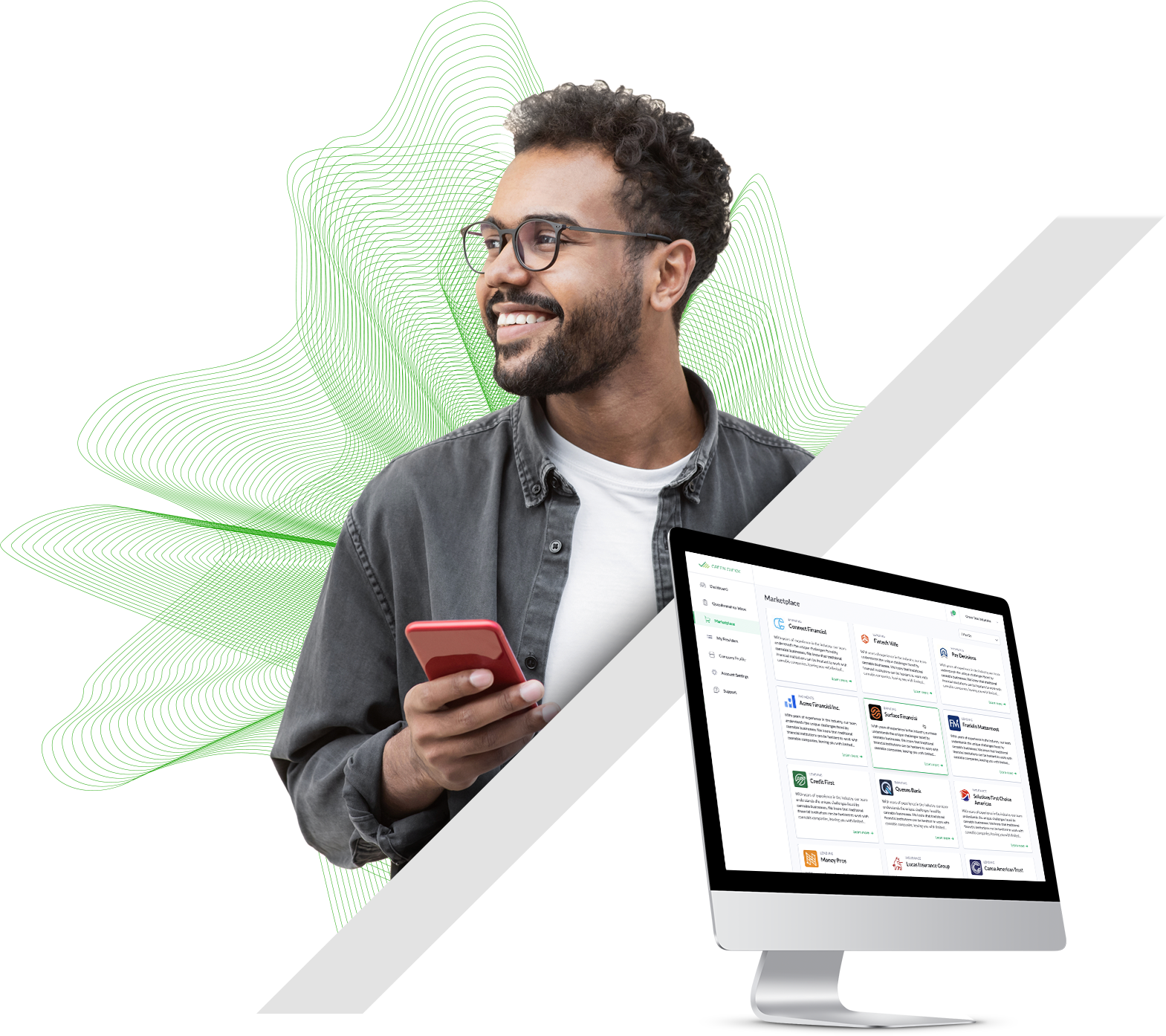 JOIN THE MARKETPLACE
Green Check Connect is the new marketplace extension of the Green Check Verified platform where cannabis-related businesses (CRBs) can access all of the essential business services needed to operate successfully.
For our financial institution (FI) clients, this means new CRBs on the platform will be able to apply for products and services offered by your institution through intelligent matching automation, and you will be able to offer an easy-to-use, unified solution for your customers to find reputable and reliable business services.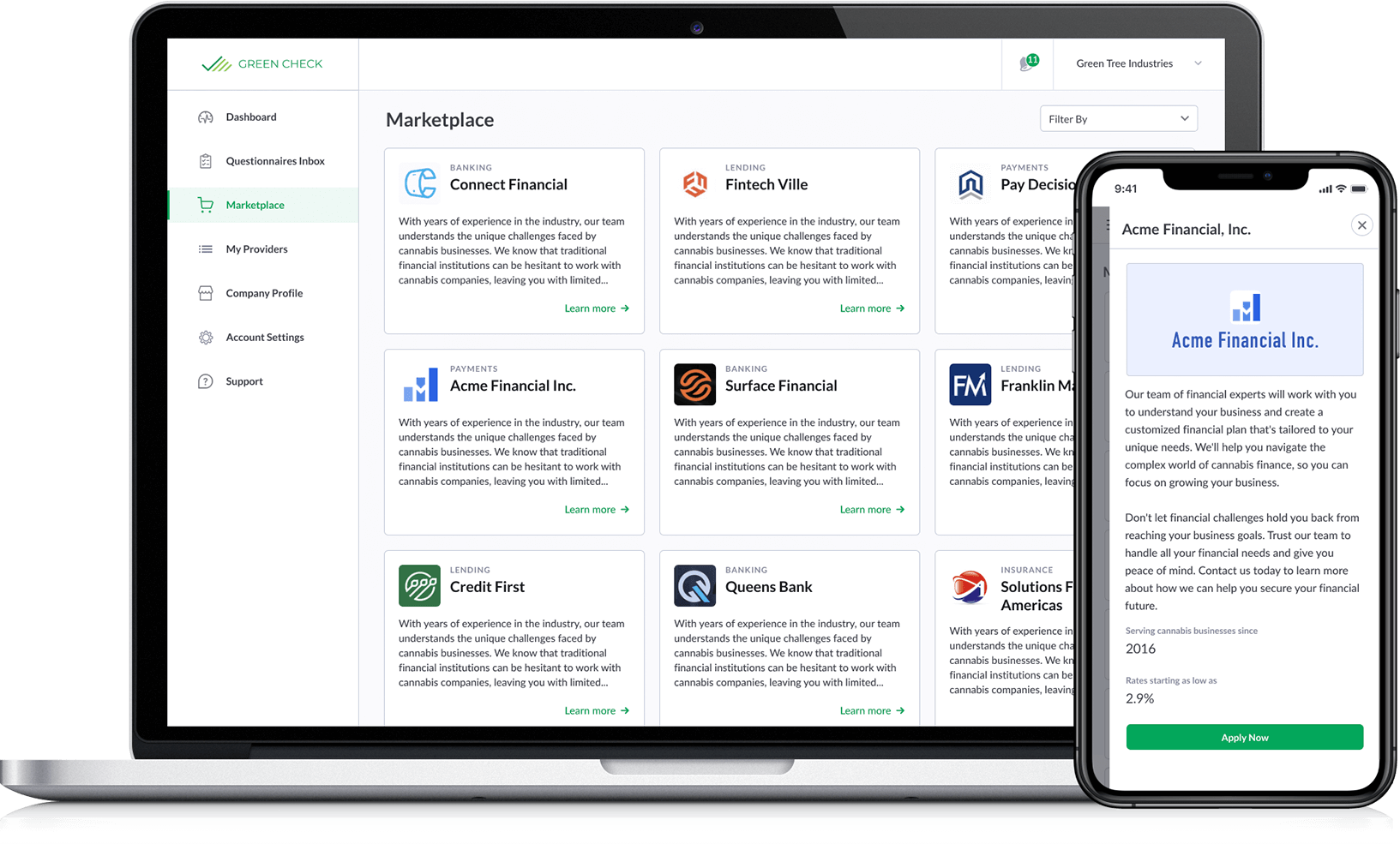 BENEFITS TO YOUR FINANCIAL INSTITUTION:
NEW CANNABIS BUSINESSES JOIN GCC EVERY DAY
Cannabis-related businesses can now find you easier, and our intelligent matching process brings forward the customers you most want to serve by utilizing our world class access to data and our proprietary insights engine to ensure a best case fit for every business sent your way.
LOWER COST OF CUSTOMER ACQUISITION AND HIGHER CONVERSION RATES 
Adding dynamic filter and positioning criteria for your offering(s) means prospects that meet your institution's criteria come directly to you to supplement your outbound marketing efforts.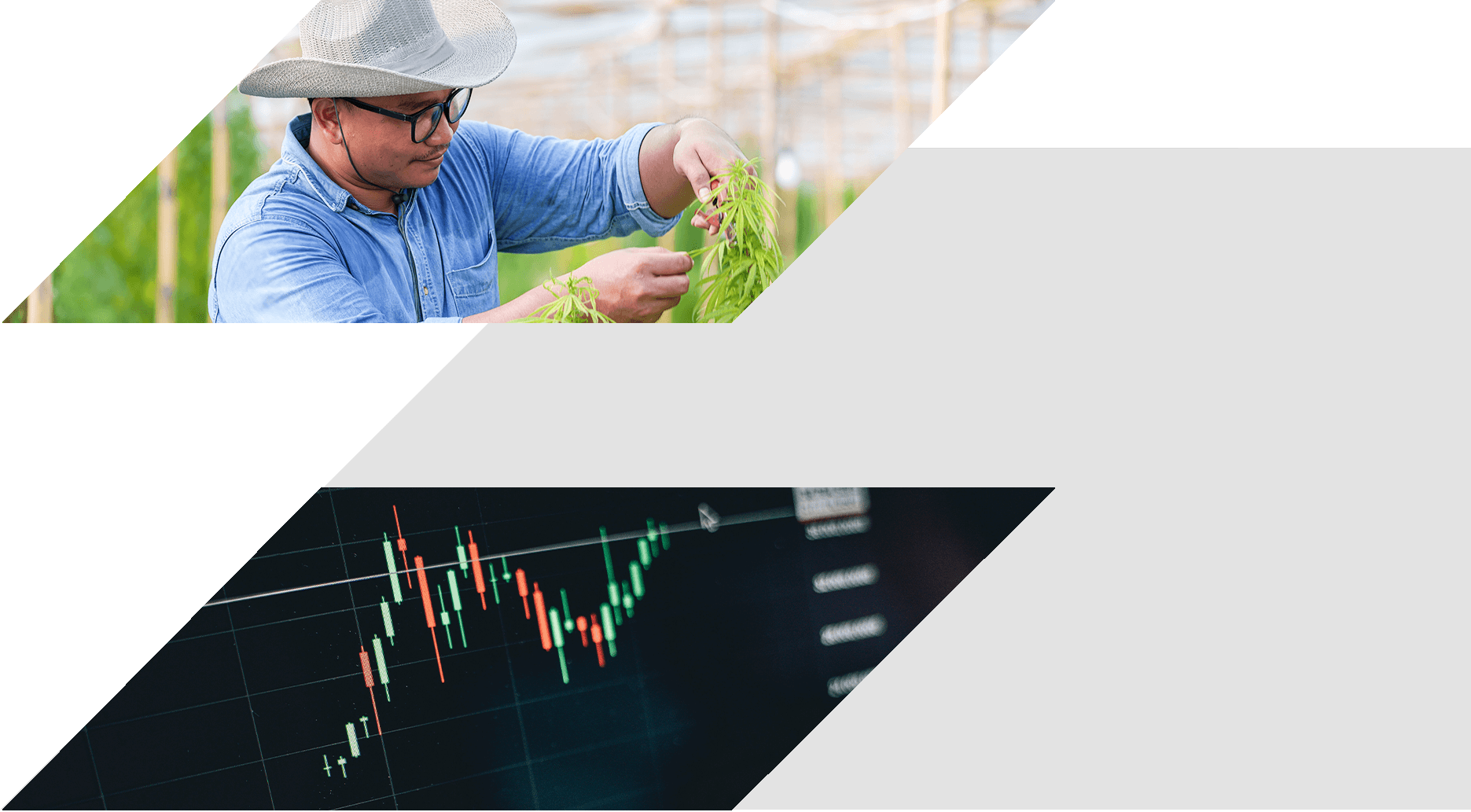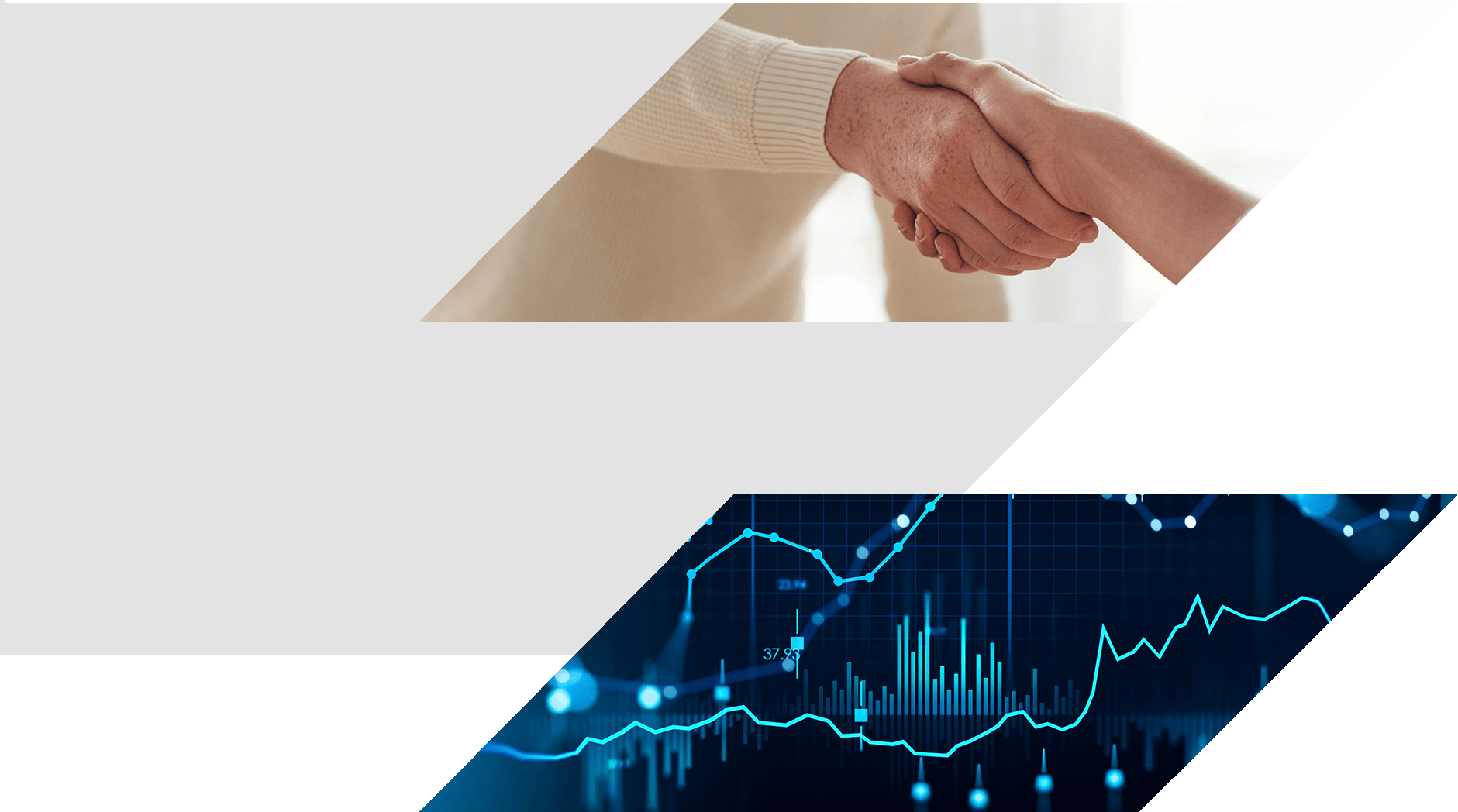 STICKIER RELATIONSHIPS WITH YOUR CURRENT ACCOUNT HOLDERS
Between the products and services you provide, and those available on the marketplace, your customers will always have access to the services they need via their relationship with your institution. This will prevent current customers leaving in need of additional services your institution does not currently provide.
LARGER TOTAL ADDRESSABLE MARKET OF CUSTOMERS
Don't lose customers to institutions offering additional services. As a GCV client, your customers will have access to a variety of services they need to run a successful business.
NEW SERVICES FOR YOUR EXISTING CUSTOMERS
Your customers will now enjoy an entire network of providers dedicated to ensuring their business grows. You no longer have to say no to any need from your cannabis-related customers; making your FI look bigger and better equipped to meet the dynamic needs of this fast-paced industry.
LIST YOUR OWN ADDITIONAL PRODUCTS AND SERVICES IN THE MARKETPLACE
For those thinking beyond deposits to such offerings as lending and insurance, the marketplace provides a new funnel of cannabis-related businesses interested in your complementary services using the same best-in-class insights engine.