THE MARKETPLACE
Technology that connects you with the services you deserve
Transform your finance stack with a data-driven approach:
Unlock the potential of your business data to explore new products and services
Discover customized offerings for your exact needs
One-click applications, clear terms, and quick approvals
Get started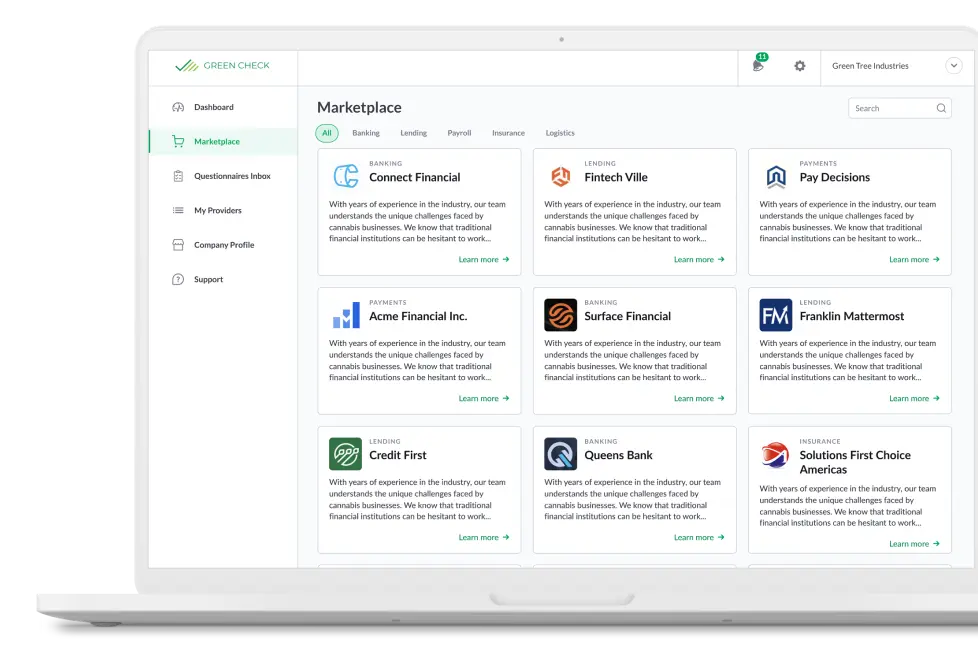 YOUR ECOSYSTEM
Manage every aspect of every relationship, from start to finish
Build your foundation with Green Check to:
Manage all vendor relationships in one place, from initial application, ongoing communications, and beyond
Automate workflows and reduce the time, cost, and risk associated with unconnected solutions
Get started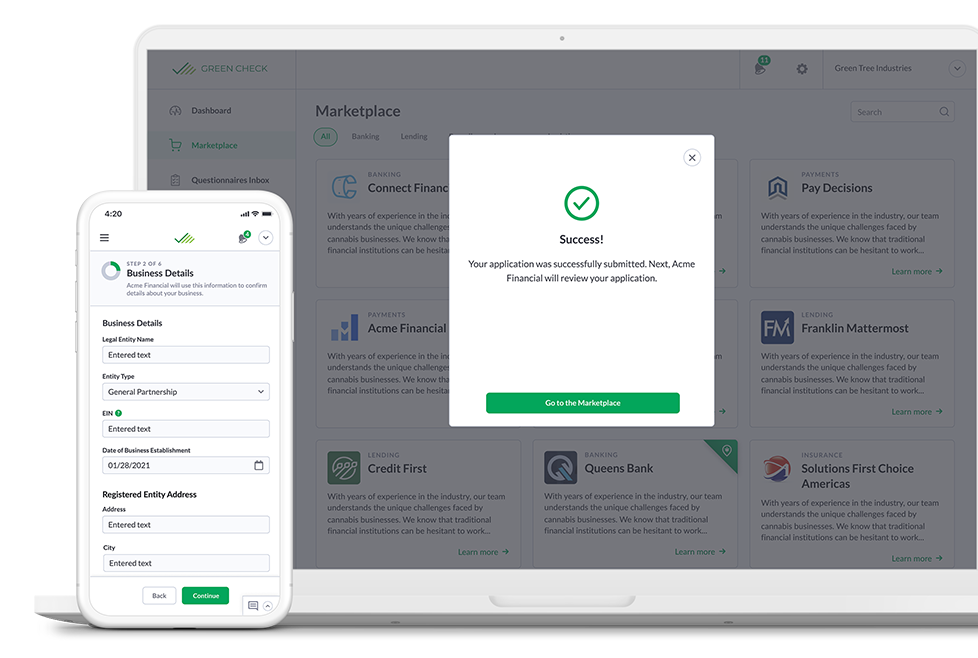 INTELLIGENT INSIGHTS
Put your data to work with intelligence
Use your sales data as a tool to help:
Access actionable data to uncover opportunities for business growth and expansion
See how you compare with similar businesses
Uncover business intelligence that answers the questions you may not have considered asking
Get started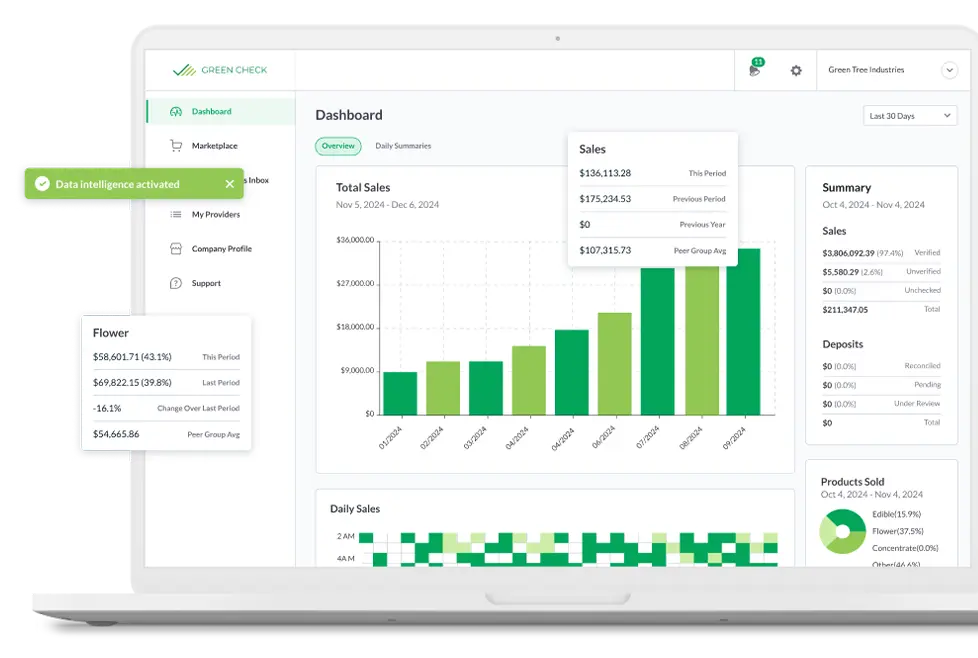 Financial products for every step of your journey
BUSINESS BANKING
Purpose-built cannabis banking
Access the nation's largest network of cannabis-friendly banks and credit unions and find your forever bank.
True full-service and fully-insured commercial banking

Local and national banks to offer full coverage as you grow

Digital-first and brick-and-mortar options available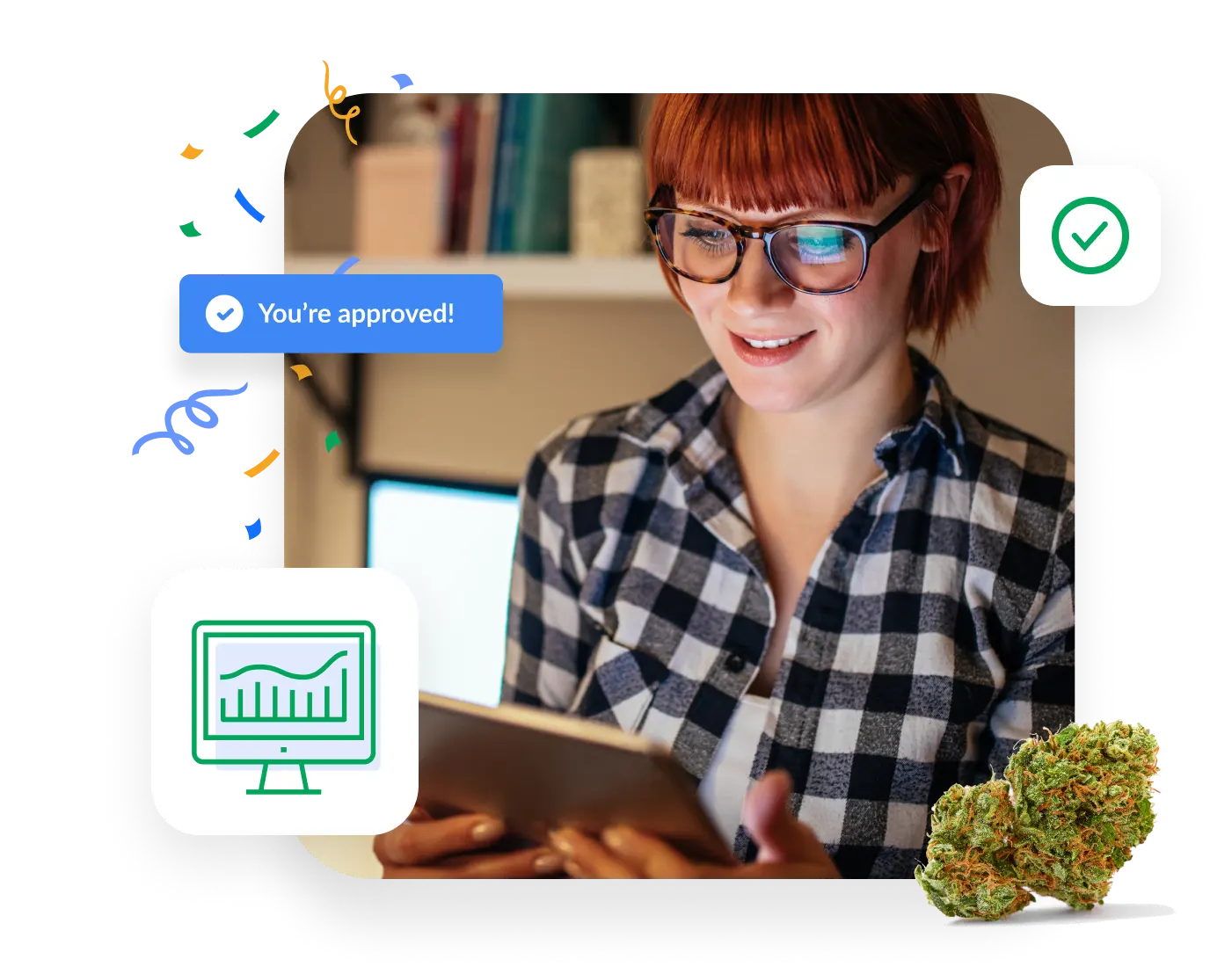 BILL PAY
Say goodbye to manual payments
Eliminate the busywork around recurring payments, accounts payable, and other manual payments in just a few clicks.
Simplify your banking routine with integrated bill pay

Never miss a payment with automated recurring payments

Improve your visibility into corporate spend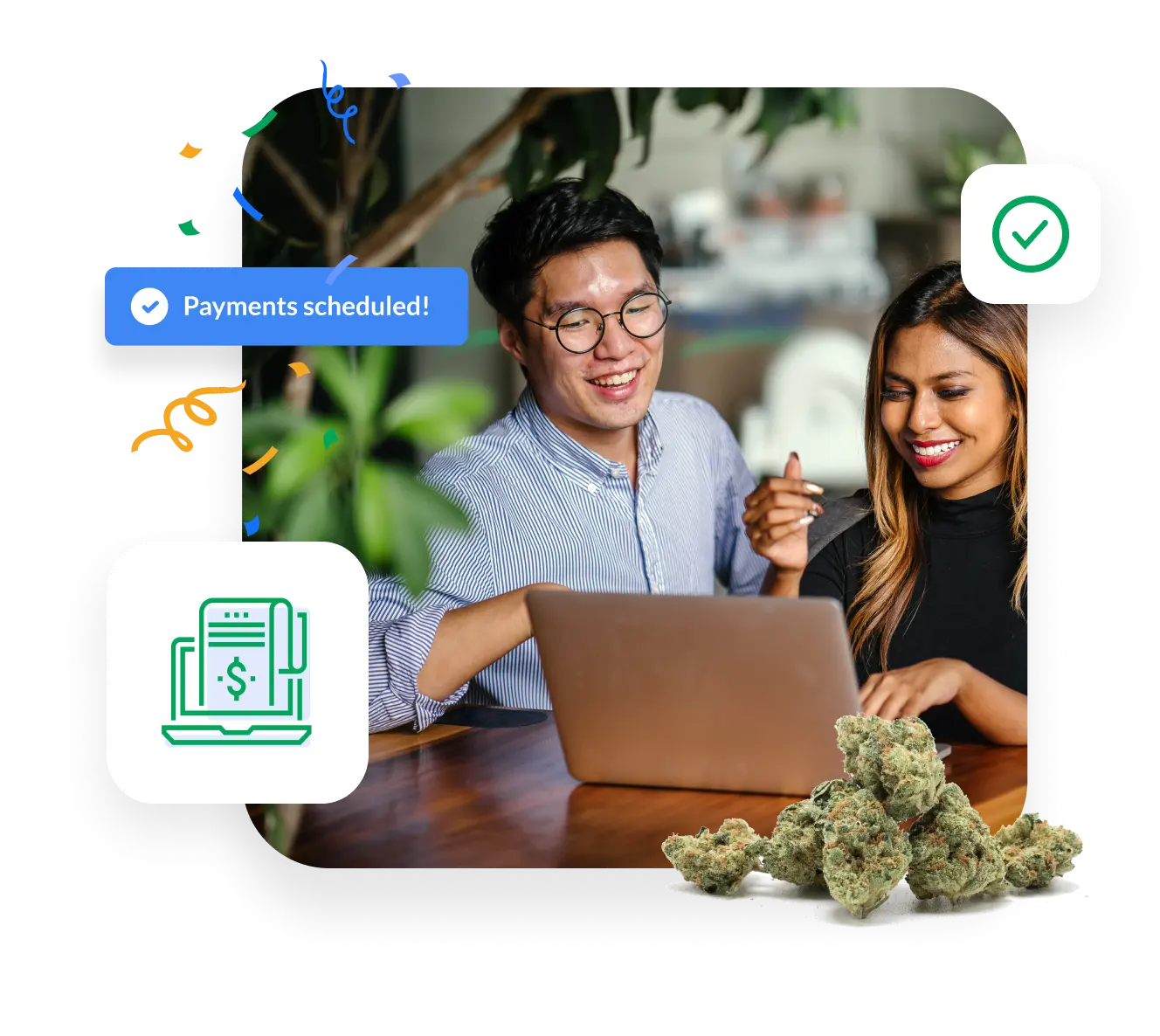 COMMERCIAL LOANS
Shop and compare business loans
Our network of lenders will compete to earn the business, so you can get the funding you need for yours.
Working capital for expenses or new opportunities

Inventory financing to meet customer demand

Secured real estate loans let you unlock equity in your commercial property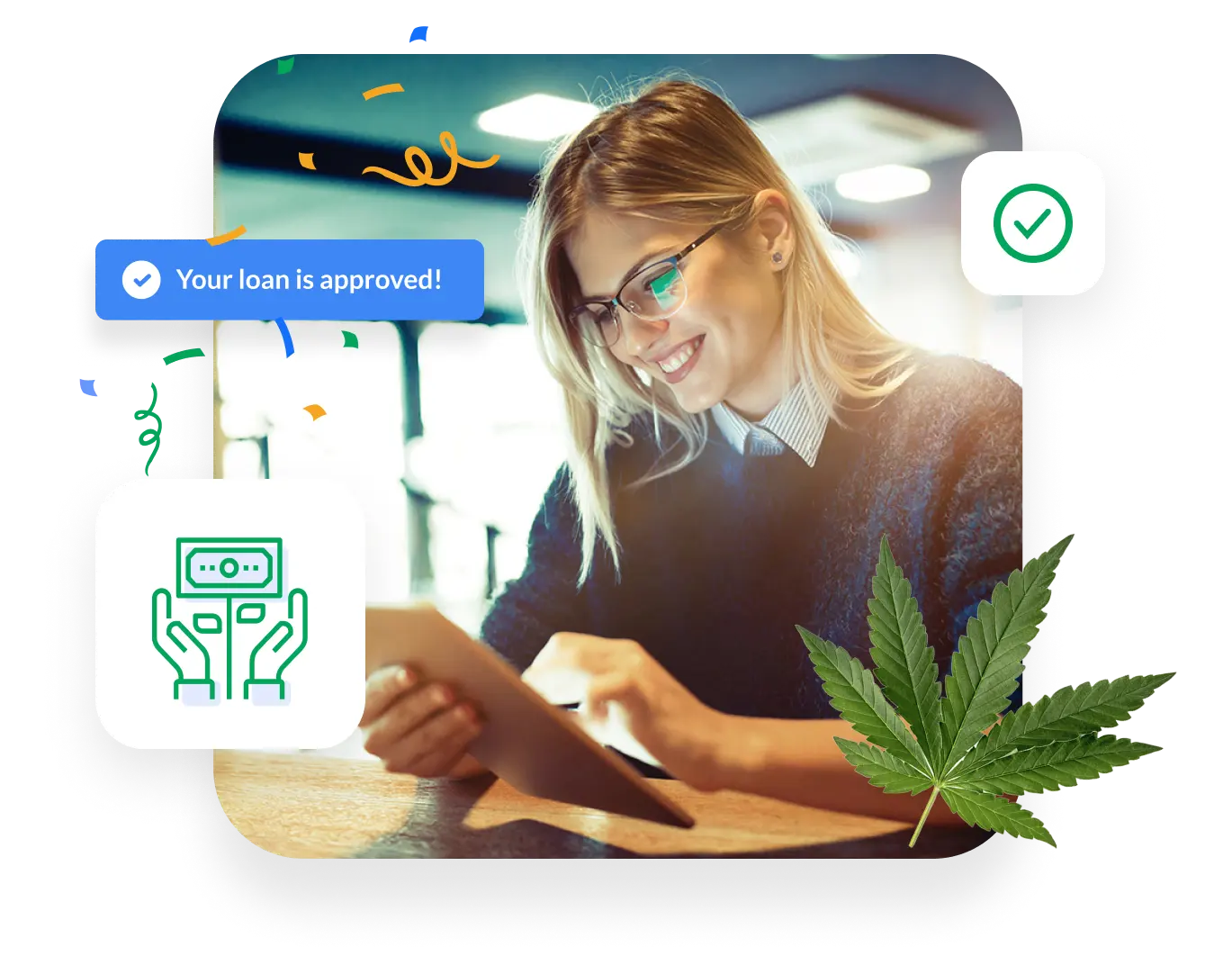 PAYROLL AND HR
Invest in your most important asset
Leverage the tools you need to save you time and attract, empower, and retain your top-performing team.
Manage payroll quickly using the latest technology

Offer a range of benefits to attract and retain top talent

Automatically stay up-to-date with the latest legal and regulatory changes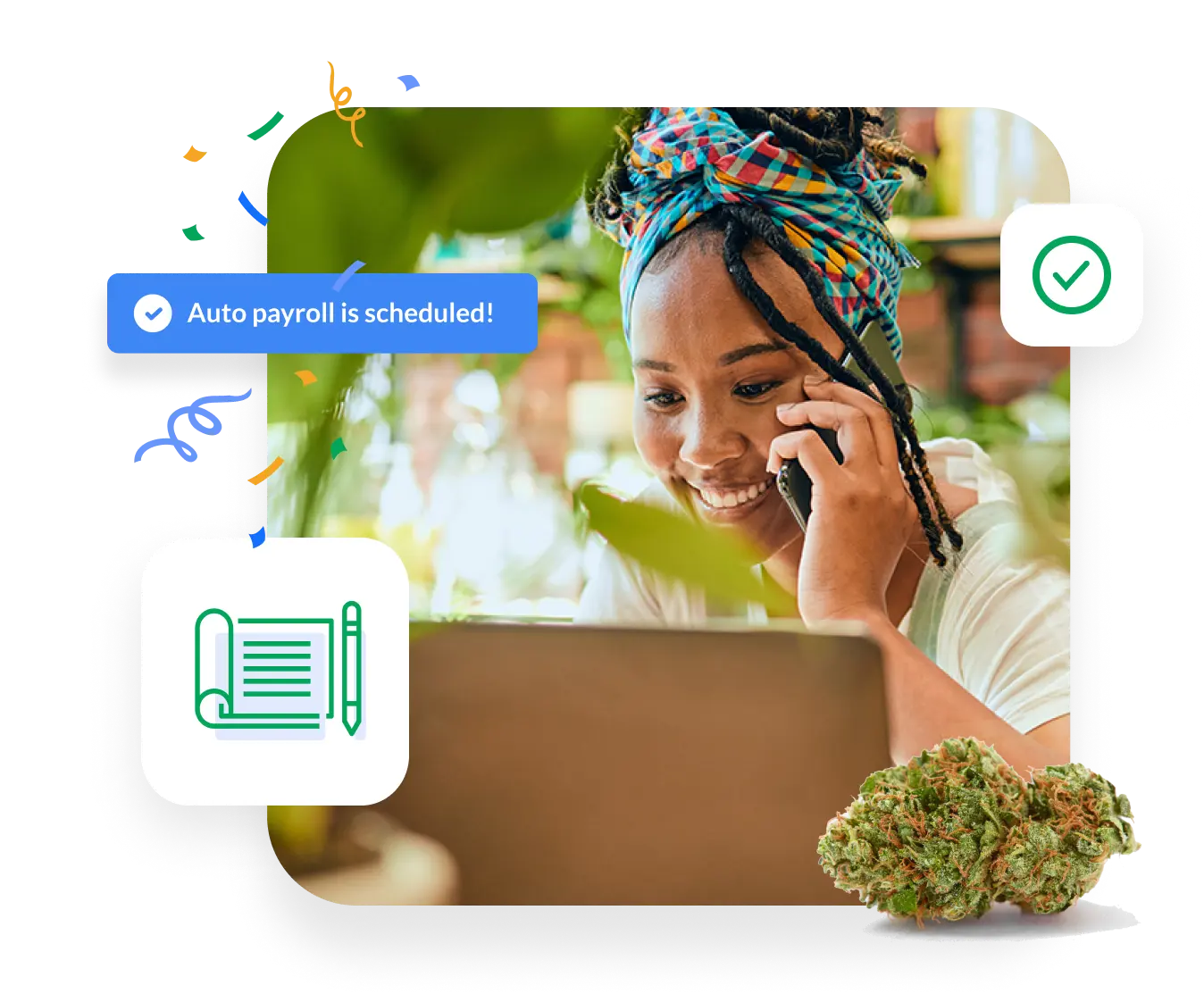 CASH LOGISTICS
Keep your cash secure
Integrated cash logistics solutions mean you always have a pulse on your day-to-day cash position
Hassle-free cash-in-transit from a network of vetted partners

Hardware to make on-premise cash handling a breeze

Smart-safes that allow visibility and access to all your funds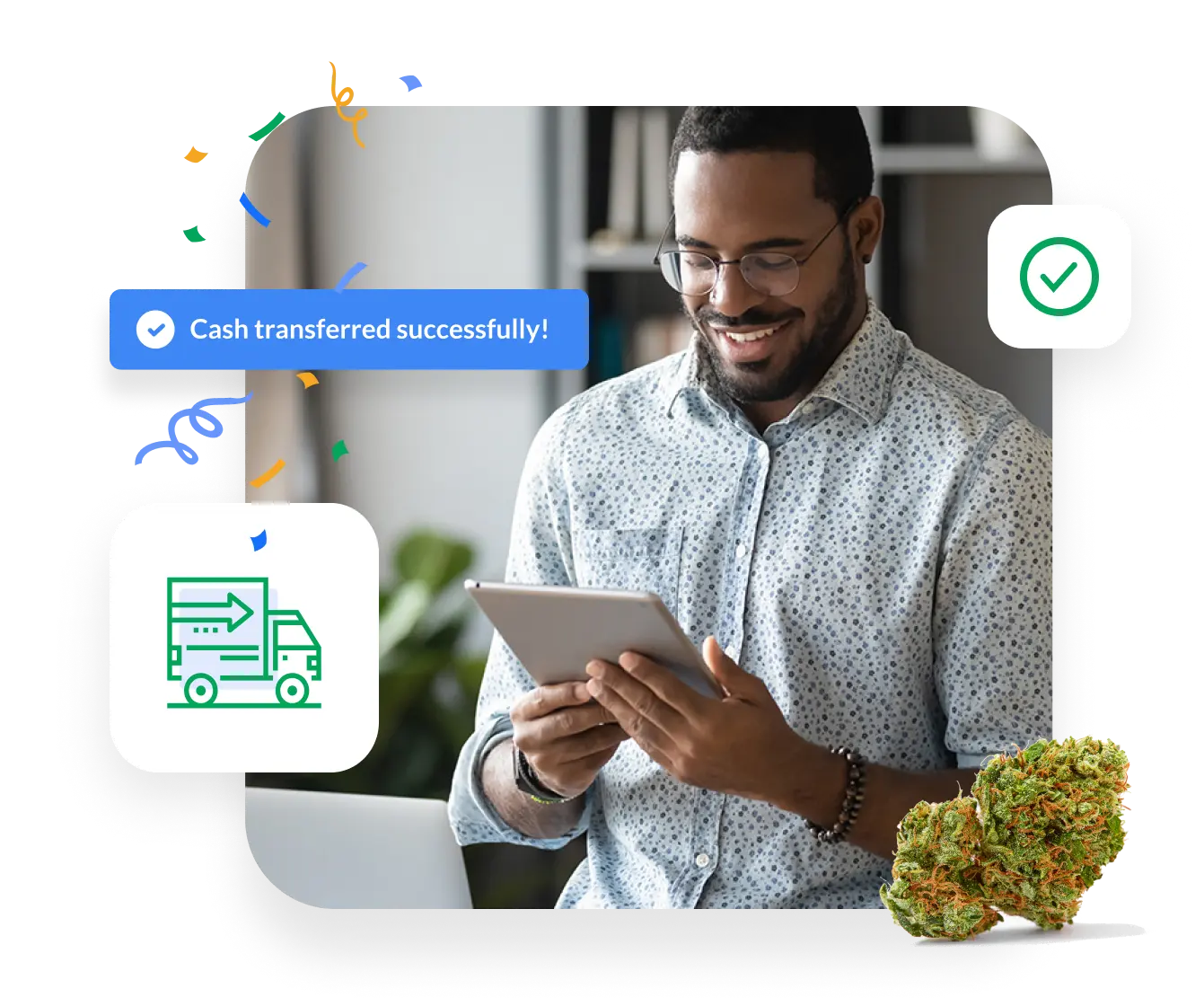 BUSINESS INSURANCE
Protect your business, secure your future
Partner with the best, most experienced insurance experts in the cannabis industry to protect what matters most.
A hands-on approach to finding the best policy coverage

Competitive rates that come through the benefit of our scale

Policy coverage purpose-built for the needs of modern cannabis operators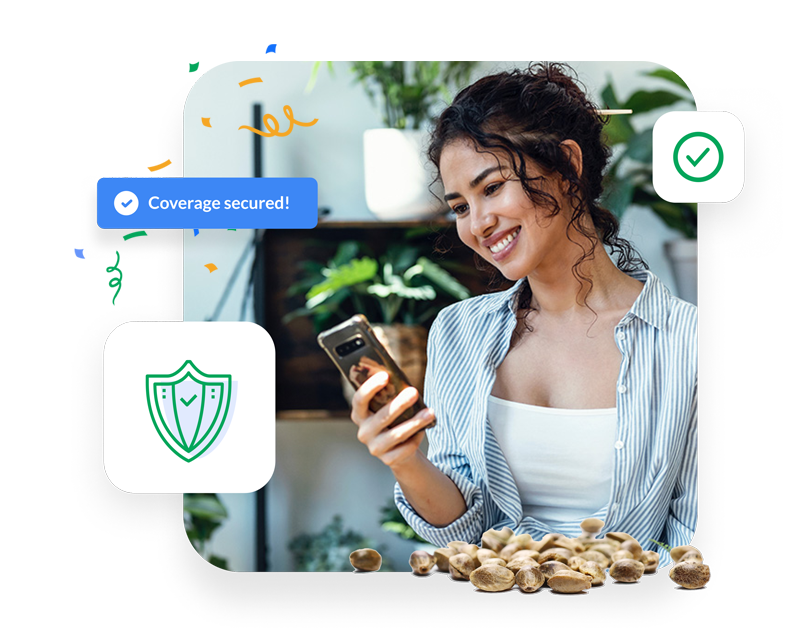 ELECTRONIC PAYMENTS
Increase basket size and customer satisfaction
The ability to accept electronic payments is proven to have measurable impact on the metrics that matter.
10% increase in average order size*

Drive customer loyalty and retention

Reduce the cost and risk associated with cash
*Source: an analysis of Green Check sales data spanning 1/1/22 through 1/31/23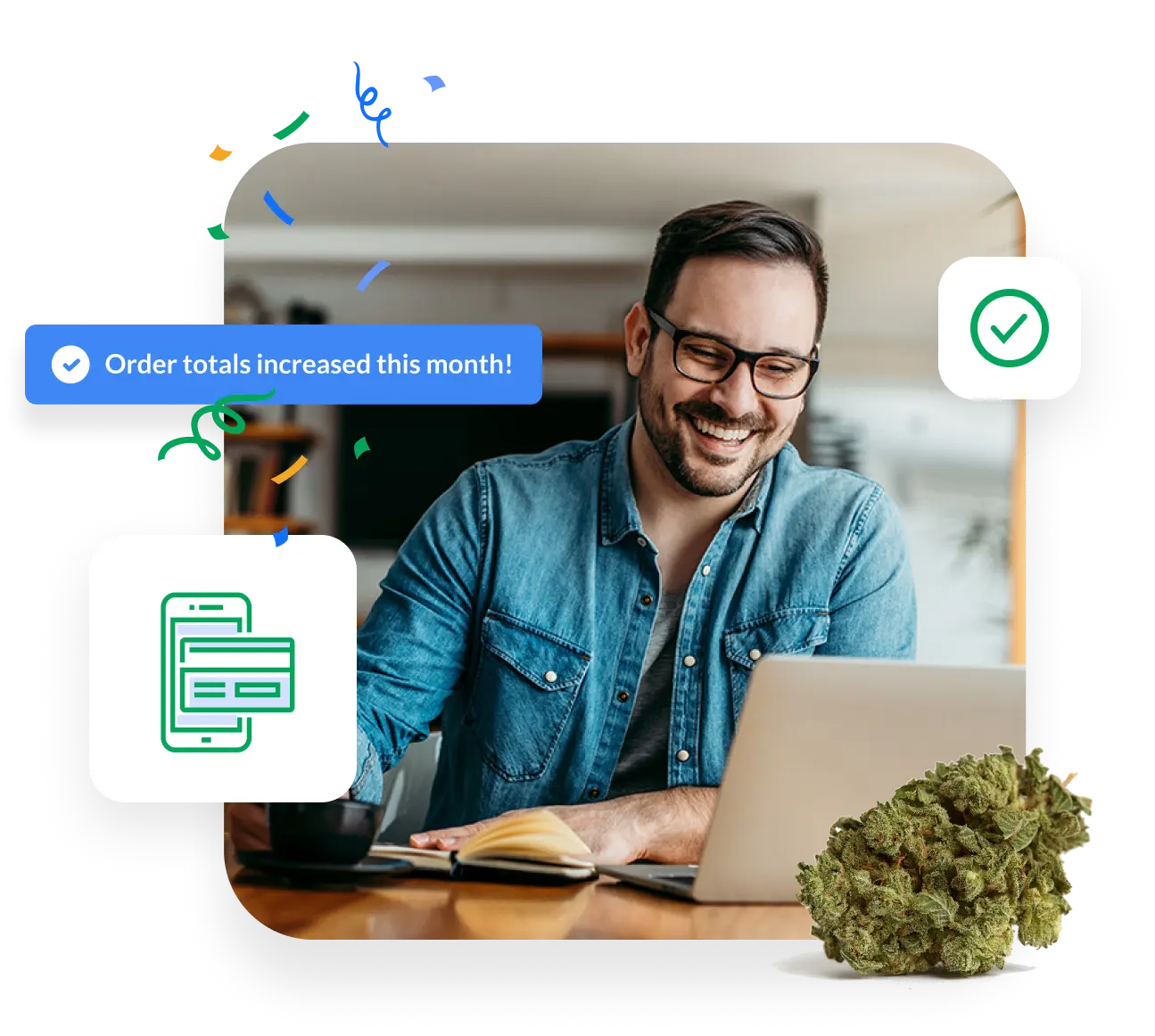 It's been incredibly helpful to have so many experienced service providers under one roof. I've found the application process is straightforward, intuitive, and it's really helping me expedite all the work necessary to get my shop opened quickly.
Chris Calloway
CEO, OuterHaze
After going through so many challenges just to get our cannabis license, it's nice to be Green Check Verified. Their system and process was quick and unbelievably easy. Once we got verified there was no red tape getting a bank account and PIN debit terminal from their marketplace.

Blaze Express
Green Check has been so easy to use. They worked with my POS system to build a custom integration for us, and now recording deposits takes less than 5 minutes.

Dana Sullinger
Missouri Joint Ventures
We're happy to have you as a partner to help us navigate the requirements and reduce any anxiety because we want to maintain our banking relationship!

Catherine Young
5 Leaf Lab
Read their story
OUR CUSTOMERS
Trusted by the best in the business







WE HAVE YOU COVERED
Home of the largest network of cannabis financial services
Over 7,000 cannabis businesses and counting use Green Check.
Over 140 financial service providers and counting use Green Check.
Businesses have processed over $8 billion through Green Check.
GREEN CHECK ACCESS
Real-time cannabis data API suite
Green Check's API platform — Access —  provides developers with the ability to create bespoke financial and business solutions for the cannabis industry by unlocking access to cannabis compliance, company, and transactional data.
Green Check Treasury
Offer embedded financial solutions within your core application using Green Check's banking-as-a-service APIs
Green Check Payments
Access a safe and comprehensive payment ecosystem that was purpose-built to serve the cannabis industry
Green Check Trace
A single API to connect to all state track-and-trace systems to increase compliance and reduce time to market
Green Check Verify
Search and verify license and ownership information with direct access to regulatory documentation for tens of thousands of businesses
Green Check Insights
A library of benchmarks, KPIs, and time-series data powered by the wealth of anonymized transaction data within the Green Check ecosystem