PFCU + Green Check Verified
Interview with Ellen Wolcott, Cannabis Business Relationship Analyst & Karen Boswell, Compliance Internal Auditing Assistant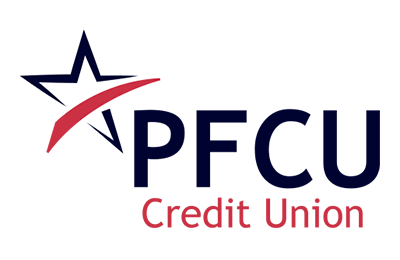 Tell us about PFCU and how the institution got started with cannabis banking.
PFCU is a community-based credit union serving the State of Michigan with thirteen branch locations from Flint to Grand Rapids. As we have acquired legal cannabis businesses in our communities, it makes sense to serve these businesses because there is still difficulty for them to find financial institutions to fit their needs.
Could you describe the types of businesses you work with and your current and future goals?
We can currently offer full services to employees in the licensed cannabis industry, and we are accepting deposits for direct cannabis and indirect cannabis businesses. We are also exploring lending to direct cannabis and indirect cannabis businesses.
Could you describe the products and services you offer to cannabis businesses and how you differ from the competition?
We have competitive rates compared to our competition as well as stellar service standards. CRBs are able to have checking and savings accounts, debit cards, business checks, online services including payroll, and many other great products to keep their business successful. We also offer our cannabis business members a "personal banker" to assist them with their experience here at PFCU.
What feedback have you received about your program, both from cannabis businesses and other businesses in the communities you serve?
We're excited to announce that PFCU has been recognized as an accredited business by the Better Business Bureau (BBB) serving Western Michigan – including, Grand Rapids, Kalamazoo, Battle Creek, Muskegon, Holland, Mount Pleasant, Cadillac, and Traverse City.
Why did PFCU choose Green Check Verified as its cannabis banking partner?
Green Check Verified was there with us as we started our exploration into Cannabis Banking and assisted in helping the understanding and need to offer banking services to cannabis businesses. They also offered a complete onboarding platform and integrations for compliance monitoring.
What has the experience been like working with Green Check Verified?
It has been great – their team has been there with us every step of the way making sure we were on track to hit our targeted dates for implementation. GC has the experience to bring up things that we didn't even think of in the planning and implementation process.
Do you have any advice for other financial institutions considering entering the space?
Our research indicated that you can do all of the required compliance monitoring independently – although partnering with GC was the right decision for us.
Do you have any advice for cannabis businesses looking to secure better banking services?
Give PFCU a call, let's talk about your "pain points" you currently have with your financial institution. We will be honest with you and possibly give you other options.
If a cannabis-related business would like to learn more about working with PFCU, what is the best way for them to contact you?
We are accessible through Green Check's Marketplace as well as our branch phone number. We have a dedicated CRB team that is available to assist with any questions members may have about our program. We would love to visit with you about how PFCU can partner with you.
HEAR FROM YOUR PEERS
Customer success stories