Frankenmuth Credit Union + Green Check Verified
Interview with Josh Herman, Enterprise Risk Manager of Frankenmuth Credit Union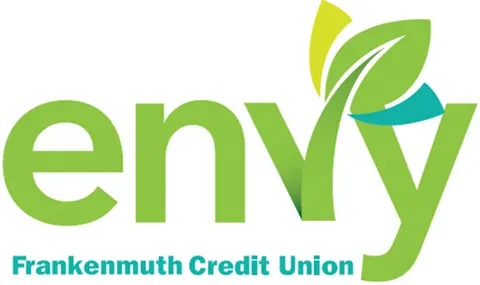 Tell us about Frankenmuth Credit Union and the community you serve.
Serving 22 communities in Michigan, with 60,000 members, Frankenmuth Credit Union surpassed the $1 billion asset threshold in early 2021. We were the Forbes 2020 Best Michigan Credit Union and were ranked in the S&P 2020 Top 100 Performing Credit Union list. Frankenmuth Credit Union offers a full suite of product offerings, including checking and savings accounts, custom debit cards, commercial lending, credit cards, student loans, and many many more solutions to serve our membership. We also own a mortgage company, Neighborhood Mortgage Solutions, an insurance agency, My Member Insurance Agency, and have investment advisors in our Member Investment Center. We truly are a one stop shop for financial needs.
Why did Frankenmuth decide to pursue a cannabis banking program?
As a credit union, Frankenmuth Credit Union exists to meet the financial needs of our membership. We discovered that many of our communities decided to participate in the cannabis industry. With this in mind, we wanted to be able to say "yes" to these state-legal businesses as opposed to turning away our membership. By having a compliant banking program, the state-legal cannabis industry has banking solutions in Michigan. These cannabis businesses no longer have to be concerned about a financial institution discovering they are in the cannabis industry and having their account closed. These businesses are no longer forced to have excess cash on hand. Essentially, they are treated like a state-legal business.
What businesses are the focus of the program, and what are your current and future goals for the program?
Our communities participate in the seed-to-sale process. With this in mind, our program is designed to accommodate each license type in that process. Whether a business is a cultivator, a processor, a transporter, a tester, or a retailer – Envy has a banking solution. The current and future goal is simple – to be the premier cannabis banking solution in Michigan. This is accomplished by remaining fully compliant and operating efficiently. In conversations with the cannabis industry, several current solutions have heavy and excessively burdensome compliance requirements that are really based on opinion. We are aiming to be streamlined in our approach while making sure we are fully compliant.
Frankenmuth's program is new, but can you describe the initial interest from the community and response from your members?
The reception has been overwhelmingly positive. Several of our communities are participating in the cannabis industry and have needed local and compliant banking solutions. We have had many cannabis-related businesses in our footprint reach out and show interest in the program.
Why did Frankenmuth choose Green Check Verified as its cannabis banking partner?
The initial introduction to Green Check Verified was through one of the fantastic bootcamps. In addition to being educational, the bootcamp was very well done. I left being very impressed with the company. I never felt pressured to go with Green Check Verified, but we saw early on that Green Check Verified's approach was very similar to ours. In this space, there are many opinions on what should be done and building a program on opinions can fall apart quickly. Green Check Verified backs up their statements with source material. As a former examiner and auditor, source documentation for methodology and approach is very important to me. I felt that Green Check Verified was able to support their positions, which gave me confidence in their approach.
What has the experience been like working with Green Check Verified?
I like the phrasing of this question, because I really feel like we have been working with Green Check Verified. From the bootcamp all the way to opening the first account, I have been impressed with Green Check Verified's commitment to excellence. It's very collaborative and again, a very low-pressure process. The process was very much custom designed to what we wanted in our program.
Do you have any advice for other credit unions that are interested in cannabis banking?
Green Check Verified is a fantastic company, but ultimately, compliance rests with the financial institution. Everyone involved in the process needs to understand the risks and understand the cannabis industry. This means researching and planning, but it also means having conversations with business owners and being transparent about your program.
Is there anything that wasn't asked here that you would like to highlight?
I get asked frequently if it's too late to enter the space, and my answer to that is no. There is validity to the "speed to market", but there's more validity to doing it right and being around for the long term. Don't rush the process, but also keep it moving. Educate yourself on the industry. The stigmas that surround this space are outdated and not true. This really comes down to the fact that state-legal businesses, need fully compliant banking programs. And this space needs more financial institutions that are fully compliant. Start with education and setting up a demo with Green Check Verified.
HEAR FROM YOUR PEERS
Customer success stories