Interstate Commerce in Cannabis: A Matter of When, Not If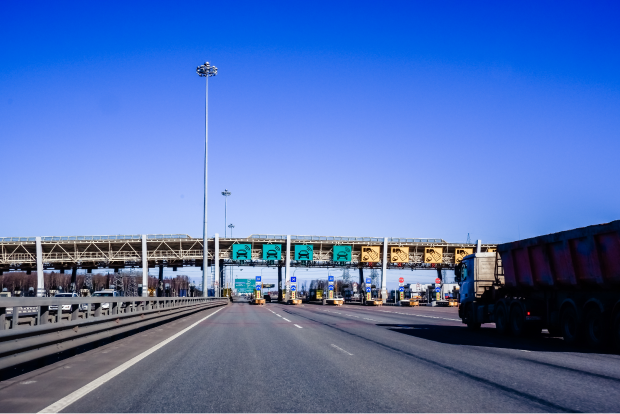 In light of the most recent adult-use legalization bills passed in New Jersey, New York, New Mexico and Virginia, interstate commerce as it relates to cannabis is a pressing topic of discussion within the industry.
‍
The Story Behind Interstate Cannabis Commerce
Technically, allowing cannabis products to cross state borders is federally illegal. The border between any two states falls under federal jurisdiction and the Controlled Substances Act — administered by the United States Drug Enforcement Administration (DEA) — categorizes marijuana as a Schedule I drug along with heroin, ecstasy and LSD. Even if cannabis is legal between two bordering states, the rules of the DEA still apply for interstate commerce. This means that states operating in the cannabis industry with either medical or adult-use programs are only allowed to conduct plant-touching activity in-state.
‍
Lawmakers have tried to surpass this hurdle by implementing legislation such as the Marijuana Opportunity, Reinvestment, and Expungement Act of 2020 (MORE Act), which removes cannabis from the Controlled Substances Act, and the Dormant Commerce Clause— inferred from the larger Commerce Clause in Article I of the US Constitution — which prohibits states from discriminating against interstate or international commerce. To date, the MORE Act awaits approval by the Senate and marijuana is still listed as a Schedule I controlled substance. Marijuana supply chains can only operate intrastate, which means that highly-renowned, word-class grow regions like California's Emerald Triangle have no way of reaching consumer strongholds like New York City, which a 2017 study found consumed more than 77 tons of marijuana, followed by Los Angeles at a mere 36.
‍
West coast states have spearheaded the campaign to implement interstate cannabis commerce. In 2015, Oregon began recreational sales of marijuana after holding a referendum the year prior in its third attempt to legalize adult use. An unforeseen issue emerged due in part to Oregon's ideal climate where state cultivators found themselves with an overabundance of supply. Governor Kate Brown introduced Senate Bill 528 in 2019 which would allow the state to enter into agreements to export cannabis to other states. This bill was followed up by the State Cannabis Commerce Act proposed in 2019 by Earl Blumenauer (D-Ore) and Ron Wyden (D-Ore) to create legal structure and protect state cannabis programs from federal interference. Blumenauer and Wyden's bill did not receive a vote during a congressional session that same year and was not enacted into law.
‍
Outside of legislation, the Oregon-based grassroots organization, Alliance for Sensible Markets, has advocated for a national campaign of interstate cannabis commerce and cites the fact that states with optimal climates for large-scale outdoor cultivation such as California and Oregon, can ship out excess supply to high consumption states like New Jersey and New York, that have less than ideal climates for outdoor grown cannabis and have to rely on expensive and tedious processes related to indoor cultivation. The Alliance uses the Port Authority of New York and New Jersey as an example of two states in a pact to regulate regional transportation and infrastructure, including the trade of goods. In April, the Alliance pushed Governor Brown to initiate talks with Congress in order to bring interest to interstate cannabis trade but no movement has been made on a federal level.
‍
Gov. Brown's bill relies on compacts entered between two or more states and subsequently would need congressional approval. None of Oregon's neighboring states had shown interest until the COVID-19 pandemic began. In response to states' struggling economies, the Western States Pact was formed by the governors of Washington, Oregon and California to take a proactive and collaborative approach in reopening their economies. Colorado and Nevada soon followed. All five state governments have considered the possibility of collectively participating in interstate cannabis trade and are waiting for approval from the federal government. Considering these developments coming down the pipeline in the cannabis industry, Green Check Verified's automated compliance software system provides the necessary tools for your financial institution to manage a multi-state cannabusiness portfolio.
‍
Green Check Verified Covering the Inevitable
Green Check Verified has built out a compliance software platform in which financial institutions have comprehensive access to their cannabis customers' activity all in one place. By automating the prep work and due diligence, Green Check is available to facilitate the process of developing a multistate cannabis banking program that best conforms to your financial institution's investment goals and risk tolerance. This is essential in an ever-changing industry that suggests the likelihood of interstate cannabis commerce becoming a real trade in the near future. Green Check offers the automation tools necessary to manage a scalable cannabis program:
‍
A centralized data system that enables your financial institution to view its entire portfolio of cannabis accounts all on one platform.
Integration of state-specific cannabis legislation as it relates to age and quantity limits on medical and retail sales to confirm compliance of verified transactions.
Industry analysis and peer comparisons in various retail markets that your financial institution has an interest in.
Timely notifications on accounts for suspicious activity report (SAR) filing to FinCEN.
Configuration of industry point-of-sale systems to ensure account transparency and mitigate risks associated with unverified sales.
To the two last points, the federal government has yet to indicate any movement towards interstate cannabis commerce, but it is likely that the prerequisites and triggers surrounding transaction monitoring and SAR filing would be modified to reasonably comply with cross-border transactions. Green Check's automated system can assist your financial institution with tracking these metrics by syncing with seed-to-sale programs used by cannabusinesses in order to ensure the accuracy of each sale.
‍
Ultimately, the goal behind economic trade is to expand the flow of goods, with goods in this case being cannabis. It is not a matter of if, but a matter of when states will link up and bridge the gap between abundant supply and high demand. Green Check Verified is here to work with your financial institution to develop a tailored cannabis banking program that not only meets industry demands now, but also those to come in the future.