Green Check Verified Announces Integration With Alleaves
Integration With Point-of-Sale Will Improve the User Experience for Cannabis-Related Businesses Using Green Check Platform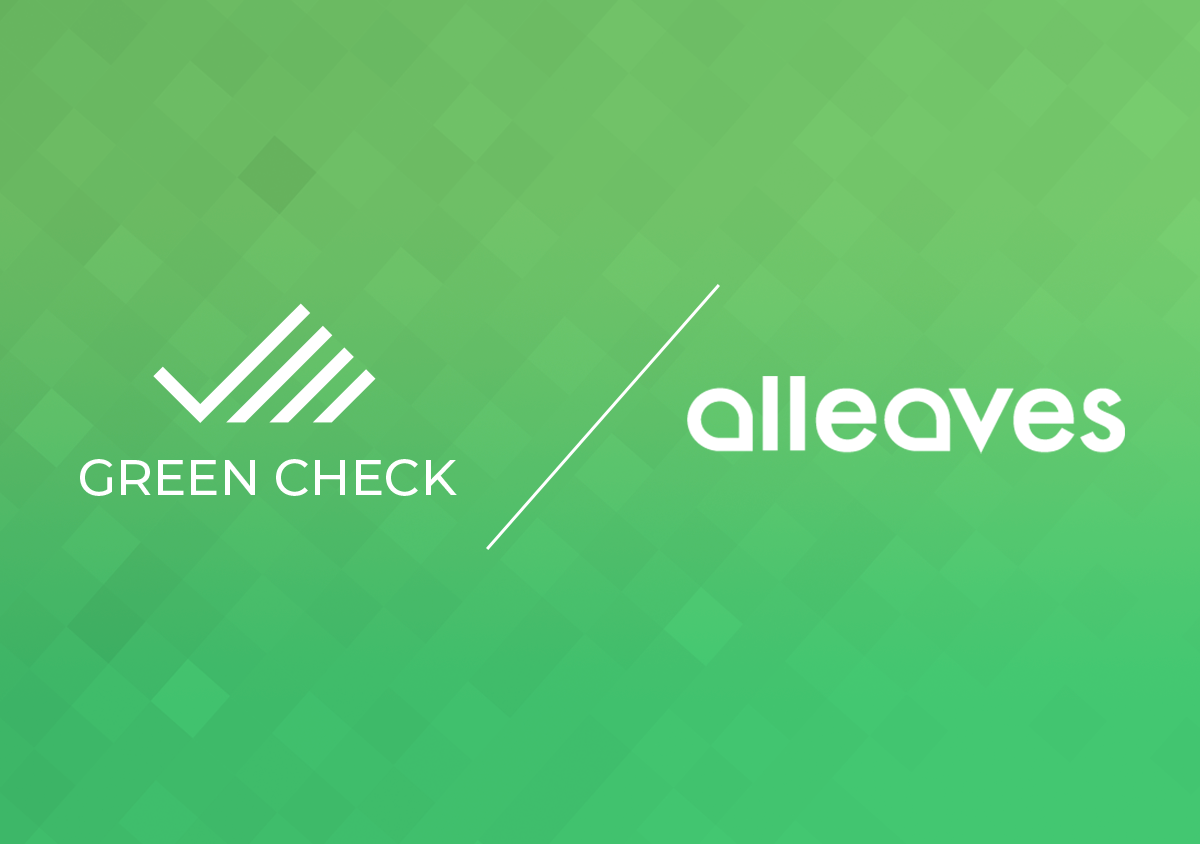 BONITA SPRINGS, FL, May 16, 2023  — Green Check Verified (GCV), the leading fintech provider of compliant cannabis solutions and services to financial institutions, today announced an integration with Alleaves, a provider of point-of-sale, payments and enterprise resource planning (ERP) software solutions to the cannabis industry. 
This point-of-sale (POS) integration will improve the user experience of cannabis-related businesses (CRBs) utilizing GCV's platform, ensuring CRBs no longer have to format spreadsheets and manually upload their sales data to meet banking compliance regulations. With this integration, the data from a CRB sale – including details on the sale, non-personal Identifiable Information (PII) information for the customer, and other required data for compliance purposes – will automatically flow into the GCV platform/software.
"At Green Check, we're always looking for ways to make the lives of legal cannabis operators easier, while ensuring compliance with state and federal laws and regulations," said Kevin Hart, CEO of Green Check Verified. "This integration will empower our cannabis customers utilizing Alleaves to focus more time and energy on growing their businesses, and less time on the administrative work that often comes with running the business." 
Users who leverage the Green Check/Alleaves integration see greater efficiency and less time expended on formatting and uploading data necessary for their compliant banking obligations.  Turning "on" the integration is easy. Altogether, it takes fewer than five minutes for a CRB to integrate their POS with GCV.
"Alleaves is pleased to come together with Green Check to further our mission for providing the most outstanding cannabis tech product on the market," said Mike Beedles, co-founder, and CEO of Alleaves. "Our clients asked for it and we moved swiftly to implement this verification to ensure customers have access to industry-leading compliance and security. This furthers our dedication to putting compliance at the forefront of what we do."
Green Check's integration with Alleaves is available to any cannabis operator currently on the Green Check platform today, as well as any new cannabis operators who sign up for banking via the Green Check marketplace, called Green Check Connect.  
About Green Check Verified
Green Check Verified (GCV) is modernizing the way cannabis businesses and financial institutions work together. Founded in 2017 by a team of technology, banking, and regulatory experts, GCV provides industry-leading cannabis technology and advisory services to more U.S. financial institutions than any firm in the industry. Green Check Verified was named one of 50 game-changers in the cannabis industry in the 4th annual The Cannabis 50. It has been repeatedly recognized as Top Compliance Company and Top Compliance Leader at the PBC Awards, the premier cannabis industry honors. It also was named as one of the top three Best Places to Work in Fintech in 2022 by American Banker. To learn more about Green Check Verified, visit www.greencheckverified.com and follow it on LinkedIn.
About Alleaves
Alleaves was founded with a knowledge of cannabis cultivation, manufacturing, and sale embedded in the company's culture. Our ultimate goal is to optimize your unique cannabis journey with a top-of-the-line ERP platform, focusing on the flexibility to choose when and where you need us and a cohesive system that will improve your business operations. Our mission is supported and propelled by a focus on providing cannabis innovators with four things: Control, Cohesion, Clarity, and Compliance. For further information about Alleaves services, visit www.alleaves.com.