As the CFO of a financial institution, I would imagine that there are a number of concerns on your mind lately brought on by a very unpredictable year that had you tossing out your original projections by mid-year.
‍
Do you have a client base that has been negatively and disproportionately impacted by COVID-19?
Are you exploring strategies to mitigate the impact of a potential economic recession in the not-so-distant future?
Have you been wondering how much longer funds will stay on hand before you'll be in search of low-cost deposits again?
Is there a need for your institution to expand into new markets to increase your commercial client base?
‍
At Green Check we've worked with dozens of CFOs who have answered 'Yes' to some or all of the above questions and who have looked to the emerging cannabis industry as a solution. After pragmatically weighing the risk and rewards, these CFOs have chosen to implement cannabis programs that will result in substantial economic benefit and provide them with a head start into a sector that is predicted to experience explosive growth when cannabis becomes legal federally.
‍
In my experience, the perceived risk associated with any opportunity or venture is often inversely proportional to the knowledge and information an organization gathers and understands. Those that have taken the time to truly understand the opportunity and the challenges are able to see that the risks can be mitigated and that the pricing is in line with that risk – not unlike what is typically done for lending.
‍
It's also critically important to understand the complete opportunity around cannabis banking. The initial deposits are only the beginning. Some institutions have failed to look at the enterprise impact of adding new accounts from this sector and have compared only the base accounts and fee income to the larger perceived risk. To make a solid decision and fully assess the enterprise financial impact, you'll need to consider the other income streams that result from these new relationships while also knowing how to scale your program. The following is an example of the potential financial impact a properly launched and executed cannabis banking program can have for a financial institution.
‍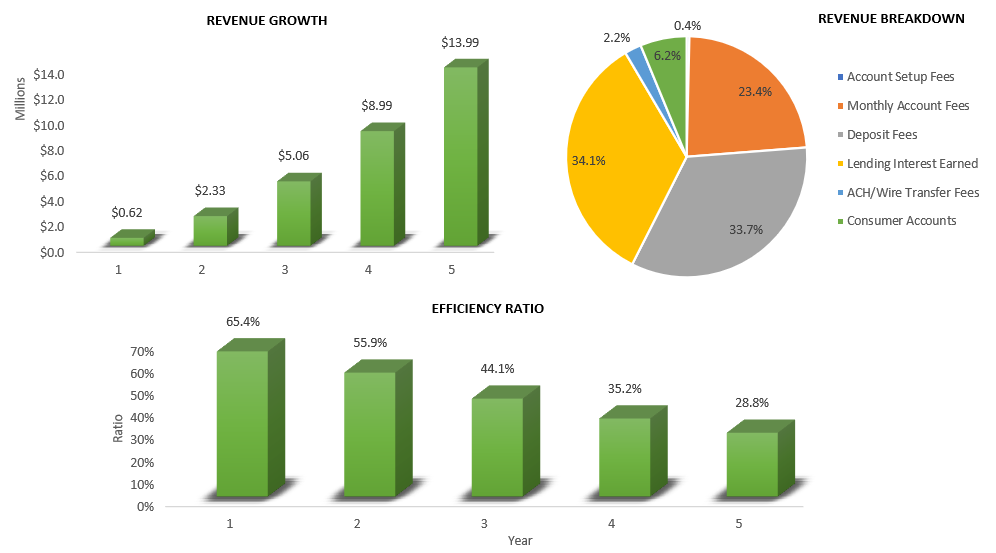 ‍
If you are considering the addition of a cannabis banking program and want to make sure that you're looking at this opportunity from every angle, engaging Green Check in that journey will provide you with the best experiential data and program development guidelines out there.