Avidia Bank Partners With Green Check Verified To Serve Underbanked Cannabis Industry
MA Community Bank Seeks to Scale Cannabis Program and Ensure Compliance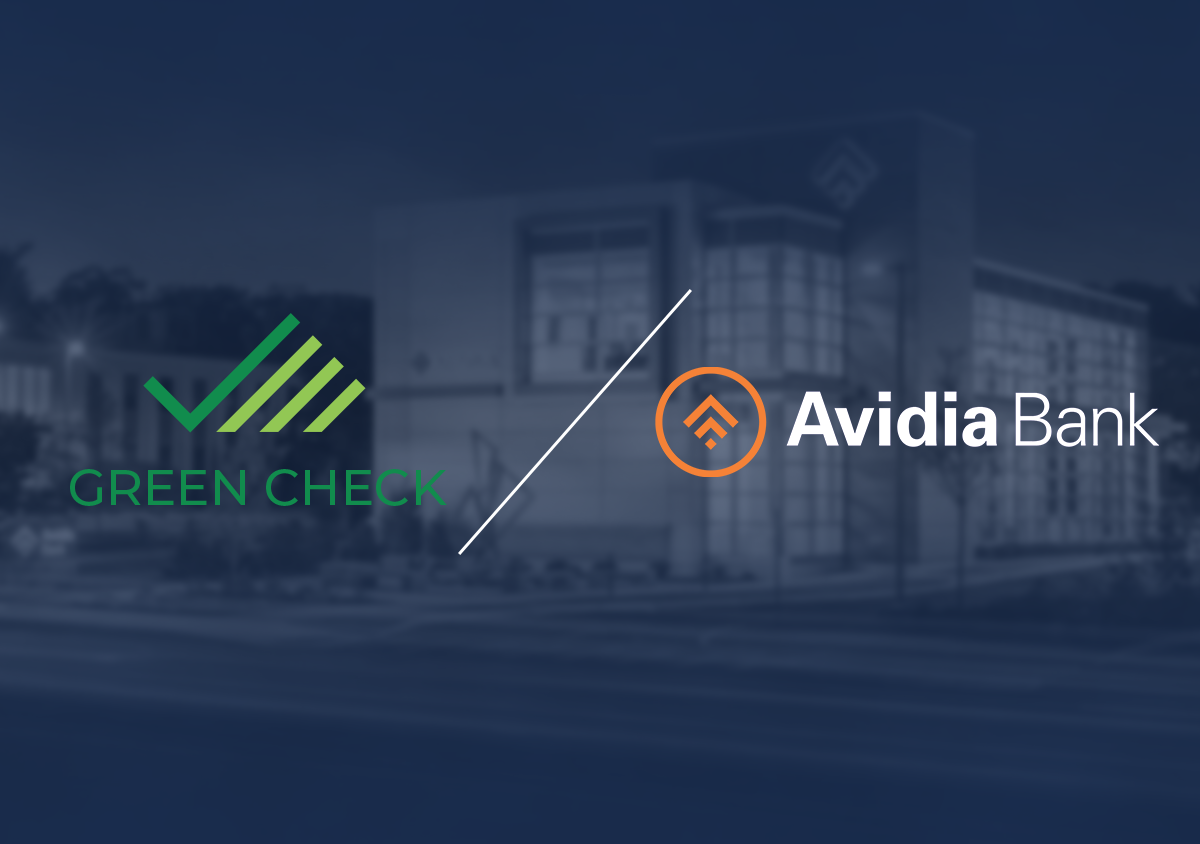 BONITA SPRINGS, FL, April 20, 2023  — Green Check Verified (GCV), the leading fintech provider of compliant cannabis solutions and services to financial institutions, today announces a continuation of its multi-year partnership with Avidia Bank, a community bank that provides financial services to eight towns in the Boston suburbs.
"Much like any other type of business that we work with, we strive to offer cannabis businesses the best support that we can meet their fundamental banking needs," said Nicolas Karmelek, EVP, Chief Risk Officer at Avidia Bank. "This partnership was a no-brainer. We can now rest assured we remain in compliance with state and federal laws and regulations while focusing on what matters to us most: nurturing close-knit relationships throughout the communities we serve."
The partnership will enable Avidia Bank to scale its cannabis program by automating various tasks, ensuring regulatory compliance, and supporting the banking needs of cannabis-related businesses (CRBs) throughout its communities, including early licenses for firms new to the industry.
"We're proud Avidia Bank chose us as its cannabis banking partner, and this partnership couldn't be a more organic fit," said Kevin Hart, CEO and co-founder of Green Check Verified. "We are completely aligned on what the cannabis industry needs and how we can fill those gaps together, including at the local level. By partnering with Avidia Bank, we're confident we can offer more cannabis businesses across Massachusetts the best banking solutions on the market."
Since launching the partnership with Green Check, Avidia Bank's cannabis program has grown to serve various types of direct marijuana businesses and many more related businesses, and the bank plans to continue its program to support cannabis businesses of all sizes in its community.
Green Check Verified has now onboarded nearly 150 financial institutions and has nearly 5,000 cannabis-related businesses on its industry-leading platform.
About Avidia Bank
Avidia Bank is a $2.5 billion mutual community bank, headquartered in Hudson, MA with additional branches in Westborough, Framingham, Shrewsbury, Clinton, Leominster, Marlborough and Northborough. It has been serving the region for more than 150 years. Avidia provides personal, commercial and residential banking services. Member FDIC, Member DIF, Equal Housing Lender. Learn more at: https://www.avidiabank.com/, and follow on LinkedIn and Twitter.
About Green Check Verified
Green Check Verified (GCV) is modernizing the way cannabis businesses and financial institutions work together. Founded in 2017 by a team of technology, banking, and regulatory experts, GCV provides industry-leading cannabis technology and advisory services to more U.S. financial institutions than any firm in the industry. Green Check Verified was named one of 50 game-changers in the cannabis industry in the 4th annual The Cannabis 50. It has been repeatedly recognized as Top Compliance Company and Top Compliance Leader at the PBC Awards, the premier cannabis industry honors. It also was named as one of the top three Best Places to Work in Fintech in 2022 by American Banker. To learn more about Green Check Verified, visit www.greencheckverified.com and follow it on LinkedIn.