The U.S. House Passed the SAFE Banking Act – Now What?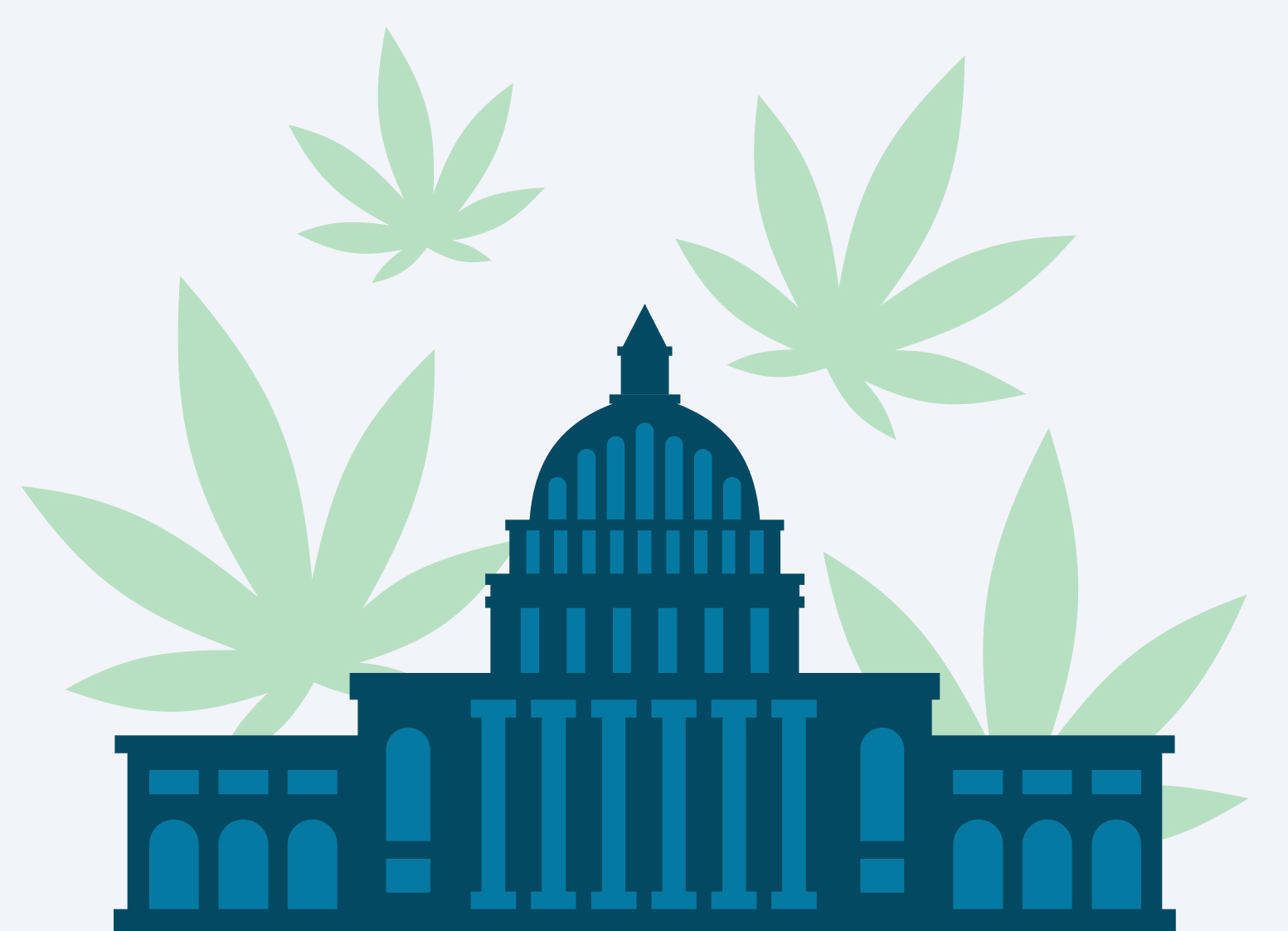 The cannabis and banking industries both took a collective deep breath as the U.S. House planned to vote on H.R. 1595 Secure And Fair Enforcement (SAFE) Banking Act on Wednesday, September 25th. To both groups' delight, the bill passed by a historic 321-103 vote, showing bipartisan support for bringing the cannabis industry into the modern financial system.
The bill was designed largely as a public safety measure to get cannabis cash off the streets, while also making tax collection and regulatory oversight easier for the 33 states in which cannabis laws are in place. The bill offers protections for financial institutions who serve the cannabis industry, ensuring these institutions won't face regulatory enforcement so long as they can demonstrate effective compliance and oversight of their cannabis accounts.
Great News! Now What?‍
While the bill still needs to pass the Republican-controlled Senate, virtually all state and national bank and credit union trade groups are mobilizing lobbying efforts to voice their support. There are also countless cannabis trade groups and additional organizations helping to amplify this message, leading many to believe the bill will have a good chance of passing.
As a financial institution, you're likely already thinking about how you secure your position as the premier cannabis banking institution in your market. As the regulatory landscape continues to evolve, more and more institutions are coming off the sidelines to create a more dynamic and competitive market for cannabis banking services. In fact, FinCEN's newly released Quarterly Marijunana Banking Update shows that an increase in the number of institutions reporting some form of cannabis banking is already in full swing. According to FinCEN, there were 715 institutions reporting marijuana-related SARs in 3Q 2019, which is up 60% from the same period last year.
As more momentum for cannabis banking grows, institutions that are currently banking or plan to bank cannabis should focus on creating strong oversight controls and a compliance program that can adapt to an ongoing evolution of examiner expectations. More specifically, these institutions should focus on:
Building an open and ongoing line of communication with examiners – specifically about cannabis banking. As we watch what happens in Washington, we can't lose sight of what examiners are already forming their formal and informal expectations around cannabis. With cannabis banking activity moving as quickly as it is today, institutions should expect their examiner's expectations to shift and evolve, and staying in lock-step with these priorities is critical.
Creating an account on-boarding program that provides a deep understanding of each cannabis business. Institutions will need to compete on both price and experience, so leveraging systems that make it easy for businesses to provide their initial and ongoing documentation is a key to a successful program.
Deploy tailored account and transaction monitoring efforts that can adapt to the changing cannabis regulations. While each state's cannabis regulations vary, the speed at which these frameworks are evolving is consistent nationwide. Institutions serving legal cannabis businesses are responsible for detecting if/when their customers/members exhibit behavior that is out of line with the state's program so they can take corrective action and prevent the use of the financial system in support of illicit activities. Since these programs mature and evolve so quickly, institutions should look into dedicated systems and processes in place to analyze underlying business and transaction data while adapting to new and updated regulations.
Leverage internal and external data to maintain a compliant and profitable program. The heavily-regulated cannabis industry already maintains rules in most states for what must be reported to the regulatory agencies, this data can be helpful in mitigating risk posed to the institutions that bank cannabis. Moreover, the investment, social impact, and medical attention currently being placed on the industry means there are reliable benchmarking and analysis tools that each institution can use to properly price their service offerings, while increasing the effectiveness of the limited compliance resources that may be available.
We're excited about the developments unfolding in Washington, and we look forward to serving even more institutions looking to serve this growing industry. We'd love to chat if you're in the process of building or scaling your cannabis banking program – get in touch with us here!