Cannabis Banking Technology Leader Green Check Verified Raises $6 Million in a Series A Led By Mendon Venture Partners
Investment follows the company's acquisition of PayQwick which closed at the start of the year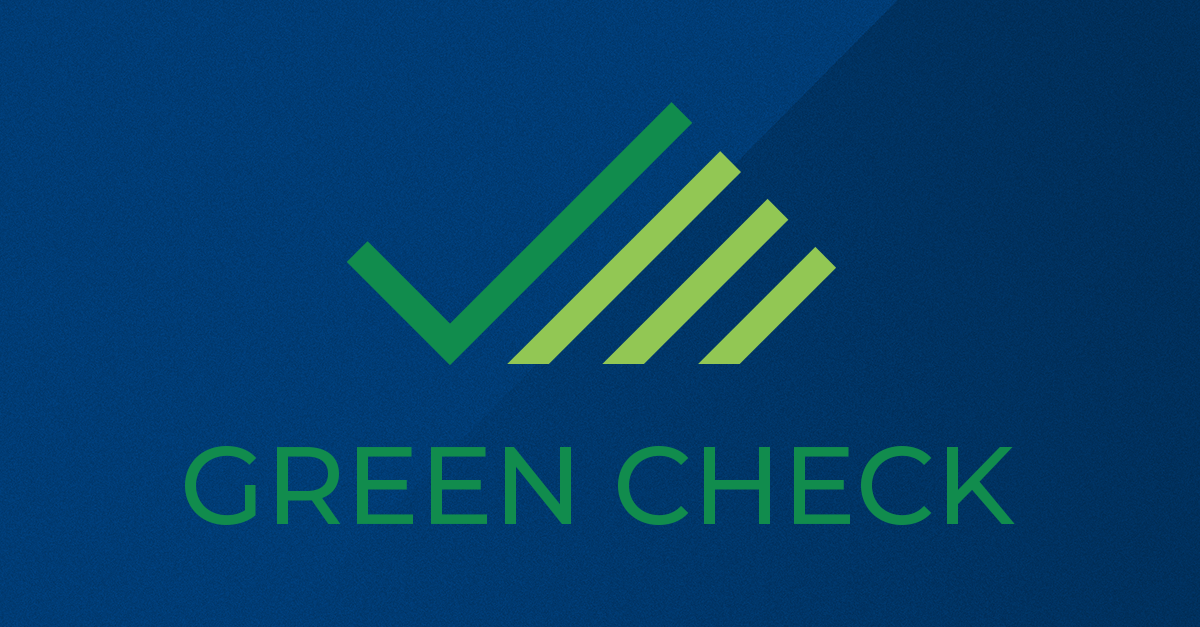 BONITA SPRINGS, Fla. Green Check Verified (GCV), the leading fintech provider of compliant cannabis solutions and services to financial institutions, today announced a $6 million Series A funding round, led by Mendon Venture Partners, a venture capital investment firm focused on the intersection of innovative technology and banks.
"We're excited to continue building a comprehensive financial services ecosystem for banks, credit unions, and cannabis-related businesses," said Kevin Hart, CEO and co-founder of Green Check Verified. "Mendon's investment is a testament to the strong foundation already in place and our plans for the future."
The funding caps the most successful year in GCV history, including 87% growth in revenue, 55% growth in financial institution clients, and 261% growth in cannabis businesses served. In September 2022, GCV announced that it was acquiring PayQwick, which has been effectively servicing underbanked cannabis businesses with payments and lending since 2015. The complementary technology and services provided by GCV and PayQwick will facilitate more than just compliant deposits and payments. GCV will be able to provide real-time transactions, including lending, supply chain settlements, and banking solutions previously unavailable to the cannabis industry.
"To invest, we need to see strong management, company potential, and opportunity for total market growth, and Green Check meets and exceeds our expectations in every category," said Daniel Goldfarb, co-founder and partner of Mendon Venture Partners. "Kevin's vision for the company combined with the regional expansion of the legal cannabis industry and increasing number of financial institutions seeking to service the ballooning universe of cannabis-related businesses makes a compelling investment case."
Colin Campbell, managing director of Sharp Capital Advisors, an advisory firm focused exclusively on the cannabis sector, served as the exclusive financial advisor to Green Check for this transaction.
About Green Check Verified
Green Check Verified (GCV) is modernizing the way cannabis businesses and financial institutions work together. Founded in 2017 by a team of technology, banking, and regulatory experts, GCV provides industry-leading technology and advisory services to more than 130 financial institutions and over 4,000 cannabis-related businesses. Green Check Verified was named one of 50 game-changers in the cannabis industry in the 4th annual The Cannabis 50. It has been repeatedly recognized as Top Compliance Company and Top Compliance Leader at the PBC Awards, the premier cannabis industry honors. It also was named as one of the top three Best Places to Work in Fintech in 2022 by American Banker. To learn more about Green Check Verified, visit www.greencheckverified.com and follow it on LinkedIn.
About Mendon Venture Partners
Mendon Venture Partners is a venture capital investment firm focused on the intersection of innovative technology and traditional banks. Mendon Venture Partners BankTech Fund is dedicated to investing in technologies that predominantly serve incumbent regional and community banks across foundational pillars of financial services including big data/analytics, automation, payments, core banking/processing, and risk/compliance. Mendon Venture Partners intends to realize and add value through its unique approach, aligned partnerships, rigorous analysis, and trusted advisory role among market participants.