PFCU Partners with Green Check to Grow its Full Service Cannabis Banking Program
Community-based credit union uses 'cannabis concierge' and comprehensive product suite to better serve legal cannabis businesses spanning 13 locations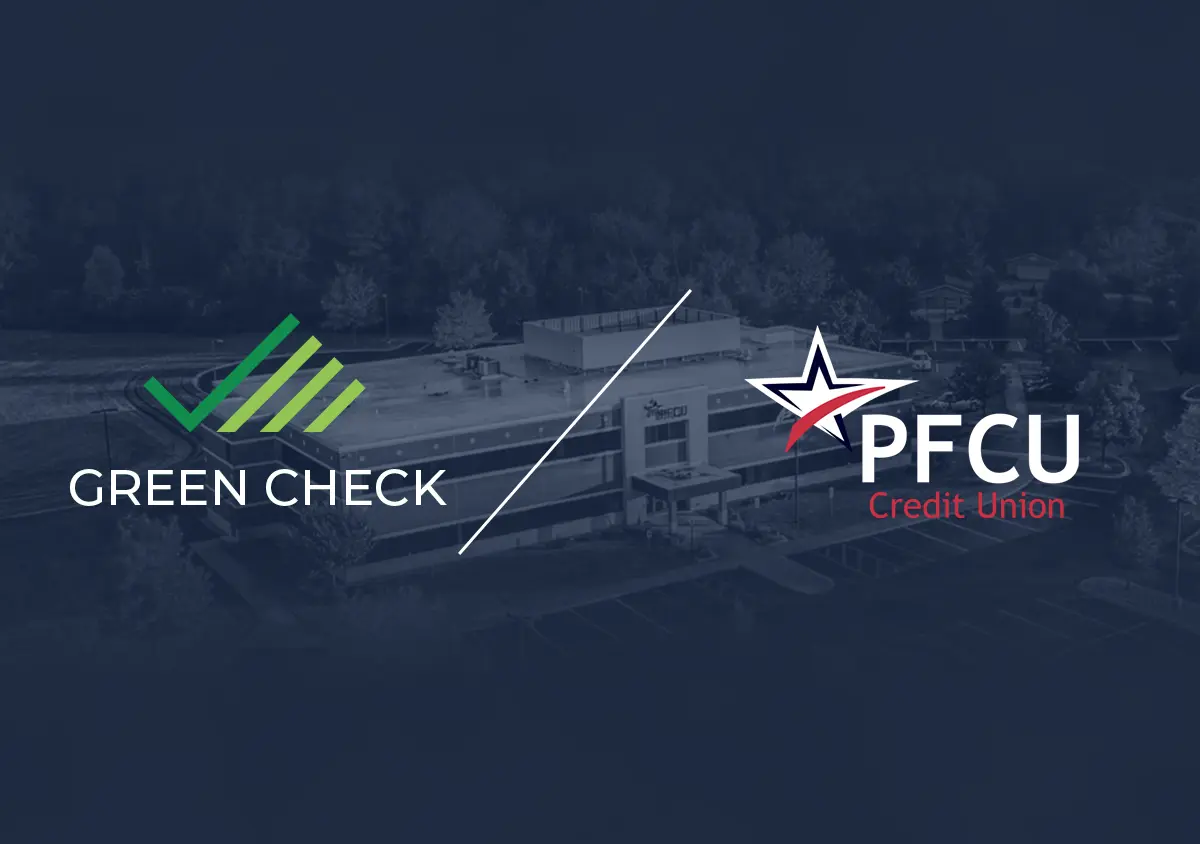 BONITA SPRINGS, FL – August 29, 2023 –Green Check (GC), the leading fintech connector and technology and insights provider in the emerging cannabis market, today announced its partnership with PFCU, a community-based credit union with 13 locations in Michigan. This partnership empowers PFCU to expand its cannabis banking offering to legal cannabis businesses throughout its communities, providing them with access to a full suite of financial products and services. 
"Legal cannabis-related businesses still struggle to find financial institutions that meet their needs, and our research and analysis revealed that we are uniquely positioned to serve this industry successfully and impactfully," said Ellen Wolcott, Cannabis Business Relationship Analyst at PFCU.  "Our experience working with Green Check to build a best-in-class program has been seamless, and we are excited to partner with them to bring comprehensive and modern financial products and services to CRBs across Michigan."
A member of Green Check Connect, an intelligent-matching marketplace for cannabis-related businesses and service providers, PFCU offers its members a wide range of products and services like checking and savings accounts, debit cards, business checks, online services like payroll, and even a personal banker, known as a "cannabis concierge," that helps navigate their PFCU experience.
"PFCU strives to make banking easy and personalized – and that's exactly what our partnership helps to advance," said Kevin Hart, founder and CEO of Green Check. "We tackle the operational burden for financial institutions, so that they can focus on a growth-focused program that fits their needs.  Green Check simplifies and strengthens cannabis banking across the country, and organizations like PFCU are leading the way in providing a positive impact to their local communities."
Green Check, which continues to expand its footprint across the U.S., has now onboarded nearly 140 financial institutions and more than 7,000 CRBs on its industry-leading platform.
About PFCU
PFCU is a credit union located in West/Central Michigan dedicated to improving our members' lives. With assets of over $800,000 million, more than 55,000 members and 13 branch locations, PFCU provides every type of financial service our members require. From loans to credit cards to business banking solutions, members trust PFCU to provide financial service excellence combined with personalized, caring service.
About Green Check 
Green Check (GC) is modernizing the way cannabis businesses and financial institutions work together. Founded in 2017 by a team of technology, banking, and regulatory experts, GC provides industry-leading technology and advisory services to more than 140 financial institutions and over 7,000 cannabis-related businesses. Green Check was included in the 2023 Forbes Cannabis 42.0 and named one of 50 game-changers in the cannabis industry in the 4th annual The Cannabis 50. It has been repeatedly recognized as Top Compliance Company and Top Compliance Leader at the PBC Awards, the premier cannabis industry honors. In addition, it has been recognized as the Top Financial Technology by the Green Market Report, and was also named as one of top Best Places to Work in Fintech in 2022 and 2023 by American Banker. To learn more about Green Check, visit www.greencheckverified.com and follow it on LinkedIn.